More Proof Maks & Meryl Are Soulmates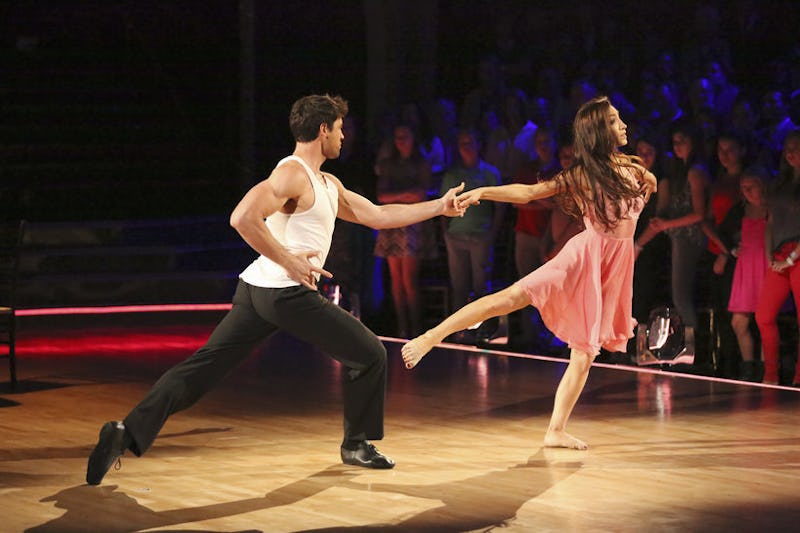 Maksim Chmerkovsky and Meryl Davis of Dancing With The Stars are the most precious couple to never actually exist. The chemistry between the two dancers is ridiculous, and their adorable real-life hang outs have lead fans to wish and hope and speculate that the two are dating, or may date in the future, or at least should date. If you've never watched DWTS, you can see the dance partners' nauseating cuteness documented on Instagram and will quickly begin to imagine the beautiful children they would produce if they ever got married and had kids. Can't these two just get together and make beautiful babies already?? WHAT ARE YOU EVEN DOING?
Maybe Maks and Meryl are really good at hiding their secret relationship, or really bad at hiding their secret relationship, or just two professional TV dancers who are actually not dating, and never will. Maks says that, though the chemistry between he and his partner is genuine, he and Meryl have to remind each other to "stay in character", and that his on-screen personality is just that: he's not really "that guy". Maks seems intent on keeping their relationship status (or lack thereof) a mystery, saying that Meryl is his "perfect partner". Is she his perfect woman? He says "That's not for public knowledge". YOU'RE KILLING US, HERE.
Even though it is mine and Shakira's personal belief that one's hips do not lie, there may not be a Maks/Meryl romance happening, at least that we'll ever know about. But we do have definitive proof that these two beautiful people are the most perfect pair of soulmates ever, and if you didn't believe in soulmates before, you will now.
Meryl tells People that the two "bring out the best in each other". "I feel that I can really be myself with Maks[...]he pushes me to stand up for myself, whether it's in real life or on the dance floor. It's cool."
Maks counters with an adorably cute statement about Meryl, saying, "She lets me be creative[...] I've already done more on this season than I've done on Dancing with the Stars in 13 seasons[...]this is why I'm still here."
I'd give that a "10" for "Most Adorably Intertwined Pair Of Hearts And Souls Ever In The World".
They're perfect.
Images: ABC