7 Best Performances From Women This Summer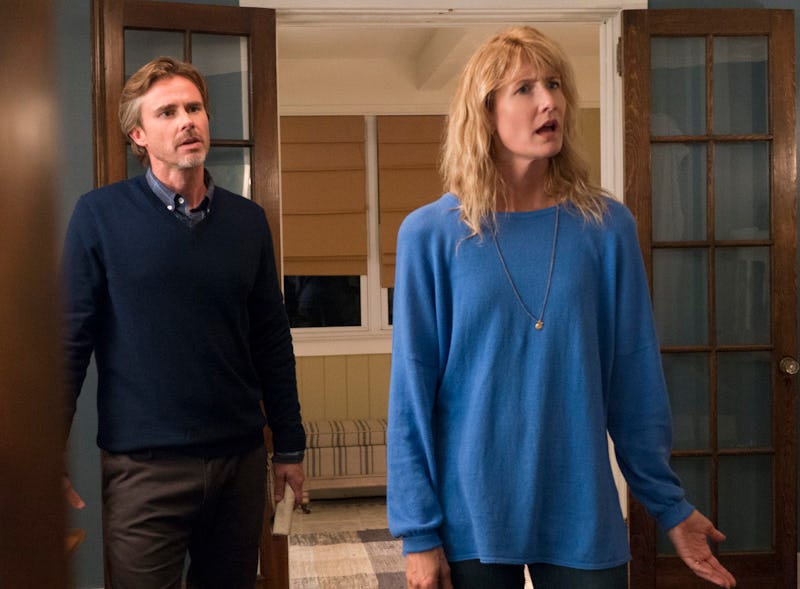 As far as ticket sales go, summer 2014 was one of the worst seasons for movie studios in years, and the same can be said for quality; save for a very few standouts, the films that came out over the past few months have ranged from dumb, to dumber, to oh-my-god-how-am-I watching-this? dumbest. Sex Tape, Lucy, the fourth Transformers — hardly a movie was released this past summer that didn't require a major suspension of disbelief, not to mention some pretty impressive willpower from its very brave audiences.
And while plenty of this summer's films had no redeeming qualities whatsoever (looking at you, Teenage Mutant Ninja Turtles ), a handful of them had at least one reason to buy a ticket: a scene-stealing actress. In both the few great movies of the season and the abundance of bad ones, several female actors managed to stand out, whether it was for their skills in physical comedy or their ability to reduce viewers to a puddle of tears. These ladies may not have been the stars of their movies, but as far as making an impression goes, they were absolutely unforgettable. Below, the seven best scene-stealing women of 2014's summer movies:
Patricia Arquette
Movie: Boyhood
Who She Played: Olivia, a tired, frustrated single mother working to support her kids while making some terrible choices in men.
Best Scene-Stealing Moment: Sobbing as Mason (Ellar Coltrane) leaves for college, lamenting over the quickness of life and her son's excitement in moving away.
Memorable Line: "First I get married, have kids, end up with two ex-husbands, go back to school, get my degree, get my masters, send both my kids off to college. What's next? My own fucking funeral?"
Rose Byrne
Movie: Neighbors
Who She Played: Kelly, a new mom scheming with her husband (Seth Rogen) to take down the obnoxious frat brothers living next door.
Best Scene-Stealing Moment: Manipulating college kids into having sex so that the girl's boyfriend will catch them in the act.
Memorable Line: "Did you bring the pizza into the bed with us?"
Laura Dern
Movie: The Fault in Our Stars
Who She Played: Frannie, a mom struggling to stay positive as her daughter (Shailene Woodley) battles terminal cancer.
Best Scene-Stealing Moment: Tearfully promising her daughter that she'll always be her mother, regardless of whether Hazel lives or dies.
Memorable Line: "This is just a thing, Hazel. It's a thing we can live with."
Jillian Bell
Movie: 22 Jump Street
Who She Played: Mercedes, the creepy roommate of Schmidt's (Jonah Hill)'s love interest.
Best Scene-Stealing Moment: Getting into an all-out fistfight with Schmidt, then wondering if he's really just trying to kiss her. But really, everything Workaholics' Bell does in this movie is amazing.
Memorable Line: "You look really old too. You look old as shit to be here."
Viola Davis
Movie: Get On Up
Who She Played: Susie Brown, the reluctant mother of James Brown (Chadwick Boseman).
Best Scene-Stealing Moment: Reuniting with her son after years apart, guilty for her actions but still filled with the same selfishness of when she left.
Memorable Line: Susie: "My baby playing at the Apollo!" James: "I ain't your baby. Not then, not now."
Gaby Hoffmann
Movie: Obvious Child
Who She Played: Nellie, the supportive best friend of Donna (Jenny Slate).
Best Scene-Stealing Moment: Obvious Child belongs to Jenny Slate, but Girls' Hoffman has a fantastic, funny scene commiserating with Donna in a dressing room after learning about her friend's pregnancy.
Memorable Line: "Oh my god, you didn't use a condom with pee-farter?"
Tilda Swinton
Movie: Snowpiercer
Who She Played: Minister Mason, a cruel, cowardly higher-up on the class-divided train.
Best Scene-Stealing Moment: Literally any time she appears on-screen. It's impossible to take your eyes off her.
Memorable Line: "Would you wear a shoe on your head? Of course you wouldn't wear a shoe on your head. A shoe doesn't belong on your head. A shoe belongs on your foot. A hat belongs on your head. I am a hat. You are a shoe. I belong on the head. You belong on the foot."
Images: 20th Century Fox (2); IFC Films; Universal (2); Columbia; A24 Films; Radius-TWC;