His Differences Are What's Going to Help Him Win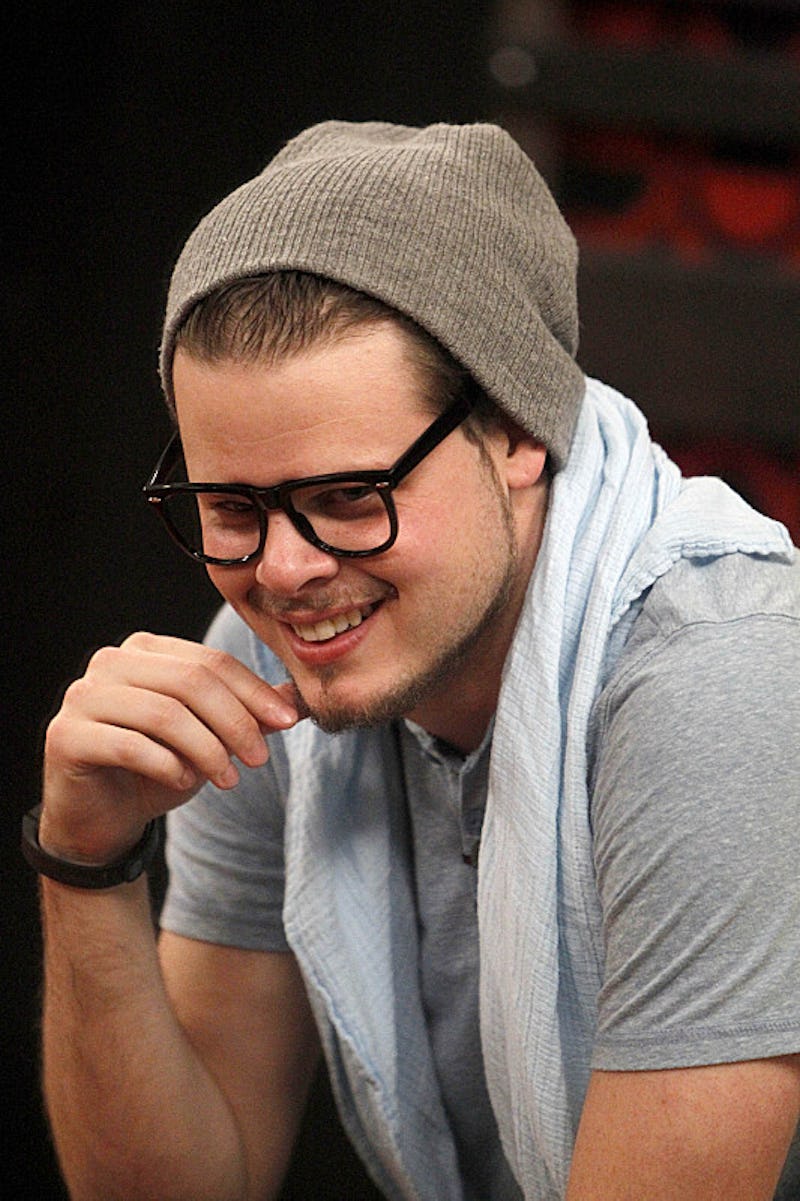 Wednesday night's new episode of Big Brother should have been named "Everyone hates Frankie." After Frankie's comments joking about raping Victoria made waves this week on the Internet, it seems like all of America has had it with the pink-haired houseguest. Now Frankie's attitude, ego, and sneakiness have caught up with him in the Big Brother house too, and the players are eager to see him go home, even if they haven't been able to go through with it yet. But one person who's probably happy about that is Derrick.
Derrick, Derrick, Derrick. He's definitely been one of the most low-profile houseguests this season, and that's exactly the way he wants it. At the beginning of the season, it seemed like he was going to join the Floaters Club with Victoria, but just because he wasn't as loud and obnoxious as Frankie didn't mean he wasn't playing the game just as hard. Although Frankie has been one of the strongest players this season, what distinguishes Derrick from Frankie will actually help him win.
Let's start with the obvious. Frankie is one of the most outgoing of the extroverted houseguests on Big Brother. Not only has this helped Frankie win favor with America, but it also helps in making friends and eventually alliance members. Derrick, on the other hand, has used his experience as an undercover police officer to be much more stealthy. Early on in the season, you sometimes didn't even notice Derrick was there, and that was exactly the point.
Frankie is also always one to brag. I mean, did you see how he told Christine he basically would've won Wednesday night's Power of Veto competition? Ugh. He's also a big physical threat, having won many competitions this season. Winning competitions is important to ensure your safety in the house, but you don't want to win too many or else it's likely to encourage your fellow houseguests to vote you out. Derrick is much more humble than Frankie, and therefore able to play down his skills in the competition department. He also just hasn't won as often, which he says has been part of his strategy. If the other players think they have a good chance of beating him in competitions, they're just going to be more likely to keep him around.
Because Frankie is a naturally over-the-top person, when he manipulates people, it has tended to be much more out in the open, which is very, very bad gameplay. Derrick plays people in a way that they don't know they're being played. Take Caleb in Wednesday night's episode, for instance. Derrick told us in the Diary Room that his strategy was to convince Caleb that he didn't need Frankie, and it actually worked. Caleb said he would be likely to take Derrick with him to the finale. Can I get a "Holla"?
While it seems like Frankie is of the mindset that pissing off your fellow houseguests with your rudeness is the best way to go, Derrick has been a caring and compassionate shoulder for Nicole and Victoria to cry on. And just like that, Derrick nabbed two votes from the jury.
As of now, Frankie and Derrick are both safe for another night, but even without Thursday night's double eviction, the next HoH win was probably going to change everything. If Wednesday night's episode is any indication, Frankie's time is almost up, and Derrick's gameplay reminds us all of Dan Gheesling from Big Brother Seasons 10 and 14. And we all know how he ended up.
Image: Sonja Flemming/CBS