Can It Be 'KUWTK' Season 10 Already?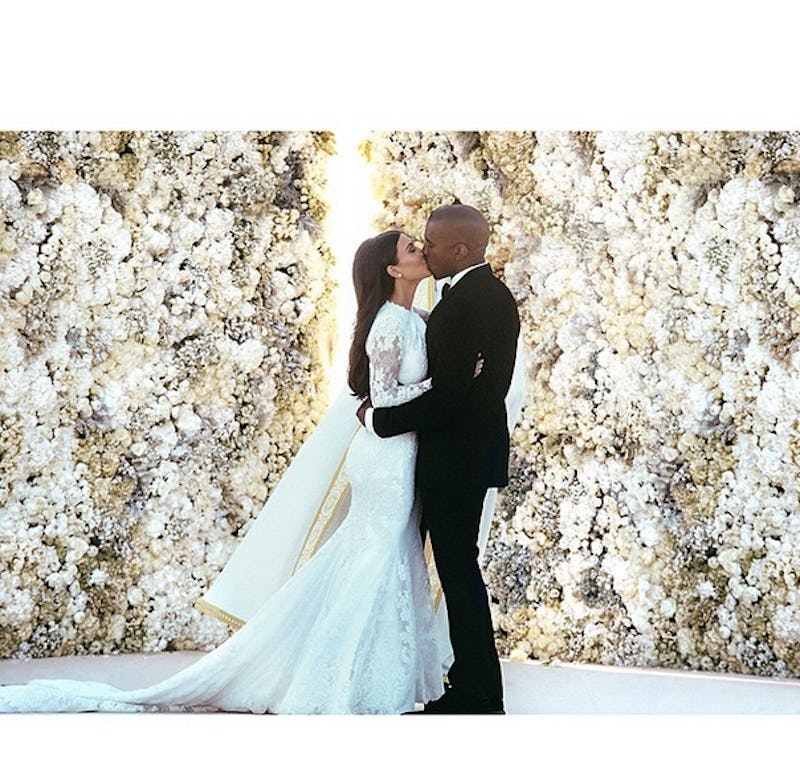 There are some truths that are hard to accept in life, and one of them is that Keeping Up With The Kardashians ' ninth season has finally drawn to a close. There will be no new Sunday night episodes, no more Kim tirelessly working on wedding plans, and no more adorable shots of Mason and Penelope doing adorable toddler things. At least, not for the time being. After last week's terribly anticlimactic season finale, the gang is done for now. Of course, Kourtney & Khloe Take The Hamptons will start soon, and yes, it will showcase the two most hilarious Kardashian gals (and the Lord himself, Scott Disick), but it's not the same as having the spotlight on the entire family at once.
So when can we expect a Season 10? No official return date has been announced, but Season 10 is pretty much already in the bag. After all, have you seen the insane ratings for the Season 9 finale? Close to 6 million people tuned in last Monday night to see Kim get ready for her Italian wedding to Kanye West, and that's a lot of people. And considering that the Kardashian fam reportedly makes about $10 million per season, I'm assuming they want to get back to work as quickly as possible. How do I get in on this? I, too, would like to make a career out of rolling my eyes at Kim and making fun of Kris Jenner while wearing very expensive clothes on camera. Now, it's just a waiting game.
And of course, the Kardashian family is part of a big machine that just keeps on giving year round. Even when KUWTK isn't filming, they're keeping us updated on their every move via social networking. If the going gets tough, just refer to Khloe's Instagram, which is usually filled with inspiring quotes that will remind you of your reason for living between KUWTK seasons.
If all else fails, just spend the next few months imaging what should've happened at the end of the Season 9 finale. You know, like actually watching Kim and Kanye exchange rings and vows. Perhaps a glimpse of Lana Del Rey performing "Young and Beautiful." Maybe even Bruce shedding a tear from the front row. I don't think that would be asking for too much.
And, um, if Season 10 could start with the rest of Kim's wedding that they must have simply forgotten to show us in the finale, that would be great, too.
Image: KimKardashian/Instagram