Joan would want the show to go on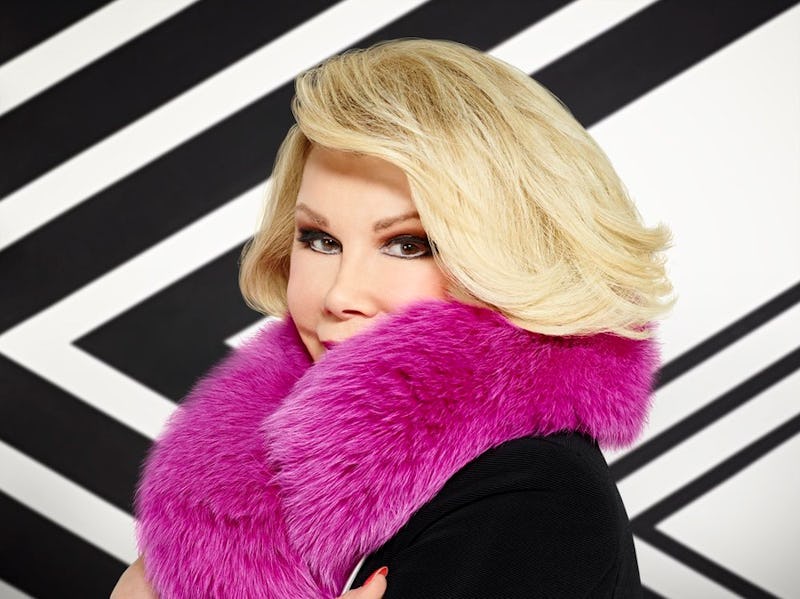 Last Thursday, the world lost a bit of its glamorous cutting-edge humor when Joan Rivers passed away at 81. With her passing, she left a legendary career as a trailblazer in comedy and late night television, as well as a personality to be remembered forever. Joan Rivers, simply put, was irreplaceable.
As Rivers' passing felt sudden and unexpected, many are left wondering what her absence will mean for the future of her show Fashion Police. The fate of the show's programming remains in limbo, as the priority for family and friends is to spend time remembering Rivers. The most recent update as to the show's future from the network remains as follows:
Right now we are mourning our beloved Joan. We will respond at a later date with programming updates.
Those who have worked with Rivers, including her Fashion Police costars, have released touching statements reflecting on the time they spent with Rivers, reminding us that Rivers' legacy is one that can never be forgotten. So does that mean that Fashion Police should no longer air without Rivers at the helm? I don't believe so.
I followed Rivers' career for a long time. I admired her sense of comedy and courage, as she often said things that would make you laugh and cringe at the same time, something few others have done before. I considered myself a Joan Ranger (salute). With that said, Rivers would never entertain the idea that Fashion Police should end filming because of her passing. In fact, I think she would criticize those even pondering the idea, in her own special way.
While there will never be another Joan Rivers, there will be a legacy and a show that she will live on through. It would be great to see Fashion Police continue the show with grace, while honoring Rivers' history on the show and in the industry. I am not suggesting they replace her, or even fill her seat — that would be impossible to do — but continuing the show would be the best possible way to remember her week after week.
So, while Fashion Police might never feel the same with Rivers gone, it is still important for the hosts to continue to speak on the entertainment industry through the eyes of fashion. After all, it was Rivers who said: "Does fashion matter? Always — though not quite as much after death."
Images: Brian Bowen Smith/E! (2)