Michelle Money Doesn't Like AshLee Either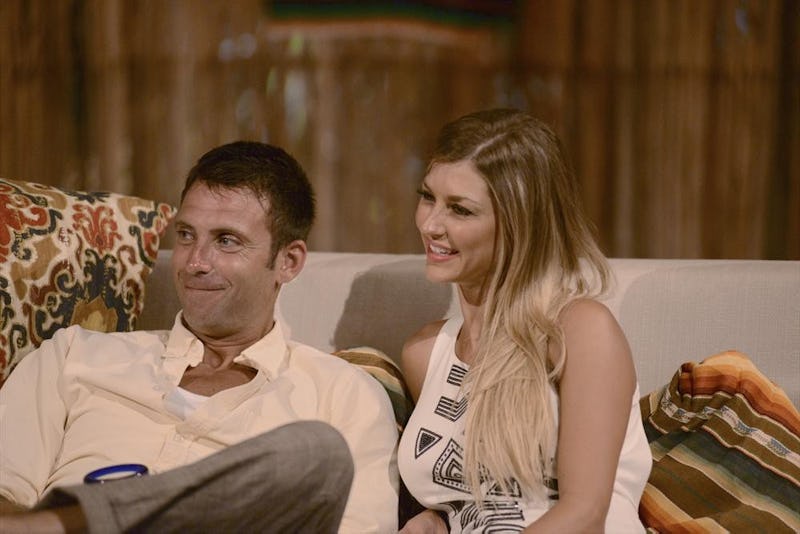 On Monday's long awaited, yet Monday Night Football-preempted finale, not all the Bachelor in Paradise couples are going to make it and the first to break up was Graham Bunn and AshLee Frazier, with a helpful push from Michelle Money. It's about time, honestly, because I wasn't even sure why they had made it as long as they did. AshLee was pretty two faced on and off camera and was overly obsessive about Graham from day one. Plus AshLee slut-shamed Clare so I don't have a whole lot of respect for her. It turns out Graham's longtime friend Michelle Money felt the same way.
The two have been close since their days on Bachelor Pad together and he seems to trust her opinion because Michelle basically told Graham to dump AshLee and he did just that.
"You are too genuine of a guy and too sweet to have a girl make you look like a fool," Michelle said, taking Graham aside to tell him what she thought. "I know this is hard and it sucks, but I'm telling you don't buy it. I'm way too protective and I can't handle it."
Graham was in tears during the talk, but instead of getting mad at Michelle for questioning his relationship he took her advice to heart. "You're so great," he told Michelle. He thanked her for the advice and gave her a hug.
AshLee didn't take the breakup very well and accused Graham of being "too good to be true" and got mad at him for not telling her sooner. Then she packed up her bags and left the show.
For the record, Graham wasn't overly thrilled either. He seemed disappointed that his journey was for naught and that he had to let someone down. He really does seem like a nice guy, and to be honest I kind of feel like he and Michelle should give a relationship a shot.
But I am glad that Graham finally saw what the rest of us have seen since the first episode: it was never going to work with AshLee because she is too intense. And that's putting it nicely. I don't think AshLee is cracked up for TV romance and she definitely wasn't the one for Graham. As Michelle put it, "Graham does not do fake. He does not do phoney. He does genuine and real." And none of that describes the AshLee Frazier we've seen on this show.
It may have been hard for him to leave Paradise alone, but this time it was for the best. Thank goodness Michelle stepped up to help Graham see that before it was too late.