Are These Our Best Actress Oscar Nominees?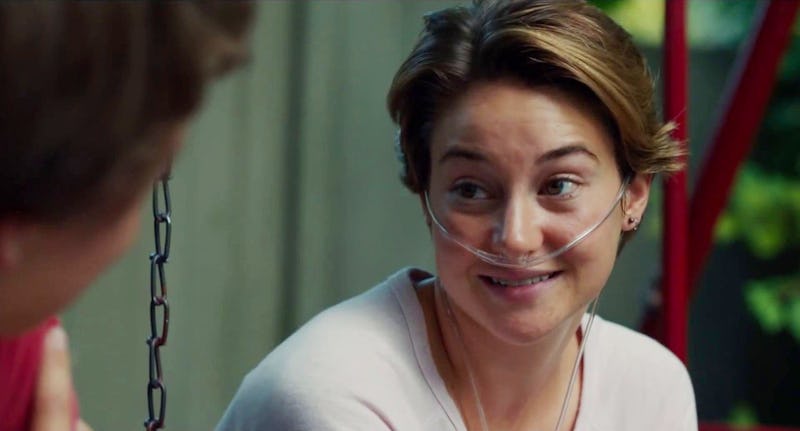 Predicting anything four months in advance is no easy feat, and when an awards show is involved, the task is nearly impossible — yet that doesn't stop me from trying. Ever since the Cannes Film Festival back in May, rumors about which movies, actors, and directors are deserving of Oscar nominations come 2015 have been flying around, and now that fall festivals in Toronto and New York have officially marked the start of "Oscar season," the hype around next year's possible nominees is only getting bigger.
And while all of the categories are likely to contain high-quality contenders, it's the Best Actress race that's got me, at least, the most excited. Already this year, plenty of actresses in movies big and small have given unforgettable performances, from Shailene Woodley in The Fault in Our Stars to Julianne Moore in Still Alice. By the time the Oscar nominations actually roll around, there'll likely be a dozen more names to add to the list of possible contenders, but judging from what's been seen so far, here are the five women who might just be this year's Best Actress:
Shailene Woodley
Role: Hazel, a teenage girl with cancer, in The Fault in Our Stars.
Nomination Likelihood: High. TFIOS may be a "teen movie," but thanks to all the John Green-led hype, it's impossible to ignore — as is Woodley's fantastic lead performance.
Will She Win? Probably not. Prestige or not, it is a "teen movie," and likely not as high-quality as some of the other films set to be submitted in the Oscar race.
Reese Witherspoon
Role: Cheryl Strayed, a grieving woman who embarks on a 1000-mile hike, in Wild.
Nomination Likelihood: Pretty certain, considering the hype around the "Reese-aissance."
Will She Win? Doubtful, but you never know. She already has one Oscar under her belt, but more importantly, everyone loves a good comeback.
Julianne Moore
Role: Dr. Alice Howland, who discovers she has Alzheimer's, in Still Alice.
Nomination Likelihood: Inevitable. According to critics, this is the performance to beat.
Will She Win? Right now, it seems all but certain.
Rosamund Pike
Role: Amy, a secretive woman who disappears, in Gone Girl .
Nomination Likelihood: Pretty high, but there's a chance she'll get overlooked in favor of better-known actresses.
Will She Win? It's unlikely. Pike's garnered great reviews for her performance in the thriller, but the movie itself has left critics more mixed.
Felicity Jones
Role: Jane, the love of Stephen Hawking, in The Theory of Everything.
Nomination Likelihood: Very likely. Nearly all reviews for the film highlighted the wonderful performances of the cast, with Jones, in particular, standing out.
Will She Win? It could happen, although it depends on how the movie fares with the public upon its release — or if Focus Features irrationally decides to submit Jones as Supporting Actress, not Lead.
Images: 20th Century Fox (3); Fox Searchlight; Sony Pictures Classics; Focus Features