'OUAT' Went For it With This 'Frozen' Reference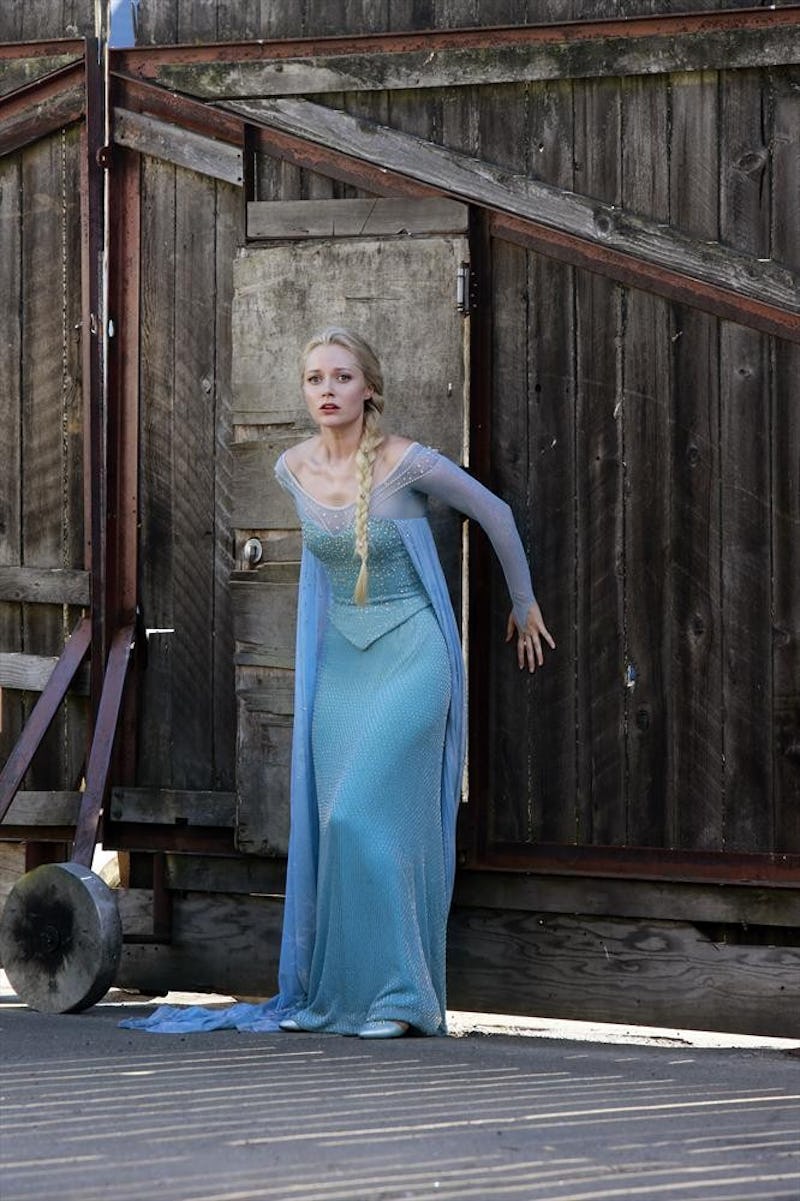 The cold never bothered me anyway — same, Elsa, same. But we can't say the same for Emma. Once Upon A Time Season 4's F rozen storyline has just begun and the series has already dropped some serious Frozen references. The OUAT Season 4 premiere referenced the wildly popular Disney phenomenon multiple times, but Sunday night's new episode, "White Out" took on the biggest Frozen moment of all. After finally introducing Emma and Elsa, who will obviously be BFFs as long as Emma doesn't freeze to death on Sunday night, Once Upon A Time did "Let It Go" in the best possible way. And Adele Dazeem would be oh so proud.
Fans already knew that the series would not take a musical turn (nor will it include Olaf, but that's another story), but that hasn't stopped it from going full-on Frozen and making us all so proud. On Sunday night, after Elsa accidentally trapped herself and Emma in a gigantic ice cave, Emma, naturally, started to freeze. At which point she set Elsa up for the ultimate Frozen moment of all time AND simultaneously convinced all of the non-believers that OUAT made the perfect choice when they decided to open Season 4 with Frozen. Are you ready for it?
Emma: Aren't you cold? It's freezing in here.
Elsa: It's never bothered me.
OK, GIRL, WE SEE YOU. OK, OUAT, WE SEE YOU.
Images: Eike Schroter/ABC; fyesthesavior, snafu-moofins/Tumblr