Aretha's "I Will Survive" Cover Is Everything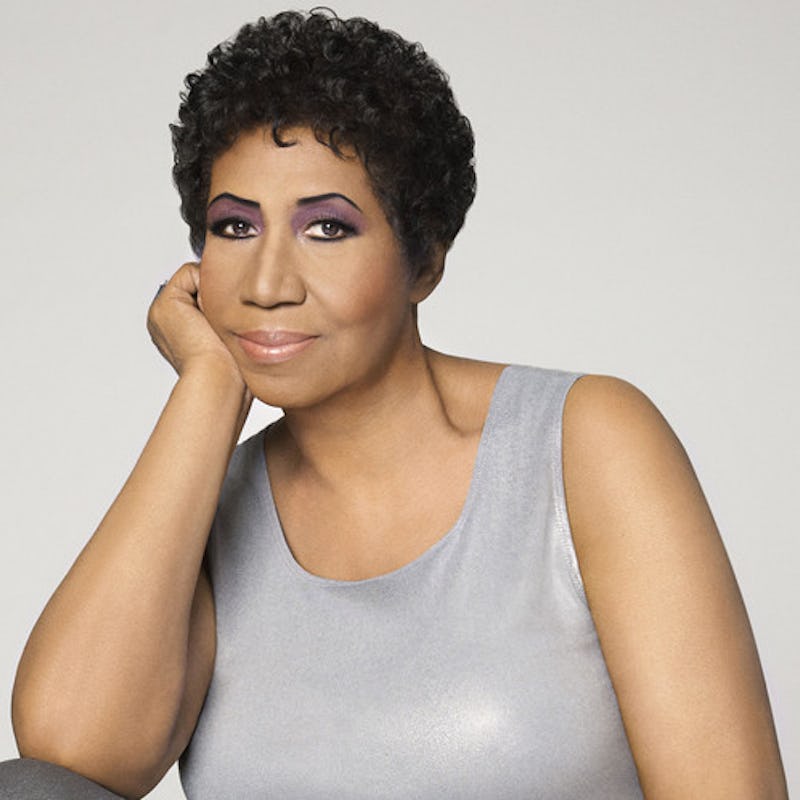 On Tuesday, just a week after her show-stopping performance of Adele's "Rolling in the Deep" on The Late Show With David Letterman, legendary singer Aretha Franklin has covered Gloria Gaynor's camp classic, "I Will Survive" — and it's equal parts ridiculous and amazing. In other words, it's everything that it should be. Oh, and it's not JUST a cover of "I Will Survive," no. About halfway through the track, Franklin bursts into...wait for it...Destiny's Child's "Survivor" for some reason! You guys. This is what dreams are made of! If you've been searching for a little cheesy, over-the-top inspiration lately, look no further.
Responses to Franklin's live rendition of "Rolling in the Deep" have been overwhelmingly positive, but there are, of course, some naysayers. After all, the "Respect" singer is now 72 years old and her voice isn't exactly what it used to be — but she's certainly still capable of blowing the roof off the place! No, this "I Will Survive"/"Survivor" mash-up isn't perfect. If I'm being completely honest, the production is a little cheap, and at times, Franklin's vocals sound needlessly edited — but none of that will stop me from loving the song with my whole entire heart (and then some). The fact of the matter is, sometimes, you just need to hear a diva with powerhouse pipes wailing over a dance beat. It really is as simple as that.
It should be noted that the first comment on the track's SoundCloud page is "RIP what is this." See? Not everyone's on-board with what Franklin's putting down. Poor them. The way I see it, Franklin is a legend, and she has nothing left to prove. At this point in her career, she's just having fun — and there's absolutely nothing wrong with that.
Franklin's new covers album, Aretha Franklin Sings the Great Diva Classics , will be released on Oct. 21.
Image: arethafranklinofficial/SoundCloud