Gisele Goes Surfing In Chanel No. 5 Campaign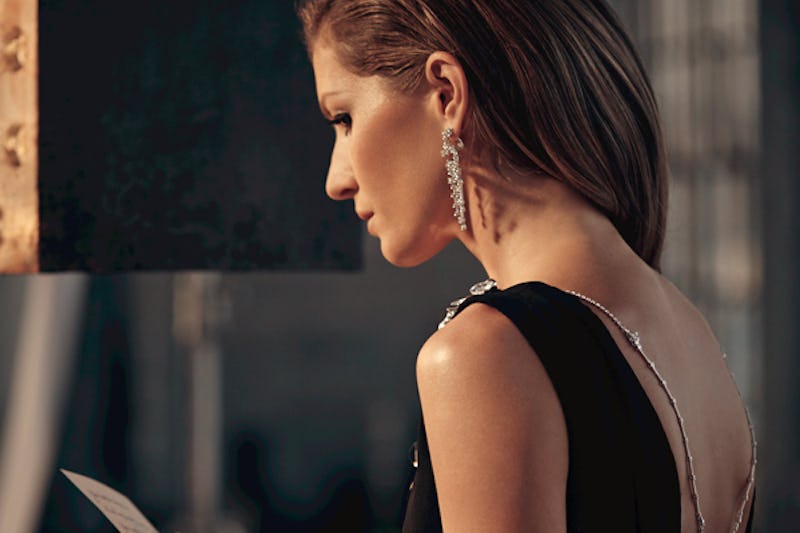 So much can happen in three minutes and 17 seconds. Such is the case in Gisele Bundchen's Chanel No. 5 campaign debut. The Brazilian supermodel, who recently participated in Chanel's feminist-themed runway show, cycles through a staggering number of moods, makeup, emotions, and clothes as she stars in "The One That I Want," an existential-ish short film directed by Baz Luhrmann, known for his lush and visually loud (and stunning) films like Moulin Rouge and The Great Gatsby. We've been waiting to see how Gisele x Chanel would shake out since the announcement was made and neither the model nor the prestige brand disappointed. Don't worry — I'll show you the short film, but first, a few key facts about the piece.
The short film, which Gisele teased in advance, features no dialogue. The only sound is a torchy, jazz club-ready, and achingly beautiful version of "You're the One That I Want" from Grease. The song has been totally made over.
Then there is Gisele in all her supermodel stallion glory. With her flawless, beachy hair cascading around her makeup-free face, she is surfing waves on her Chanel-branded surfboard, with the iconic No. 5 on the back of her wetsuit. This isn't product placement; this is Gisele x Chanel.
Yes, Gisele is as gorgeous as ever, but she is pained and visibly vulnerable upon making eye contact from her position in the ocean with the man she presumably loves, who is safe and sound in their fabulous beach home, which is actually nestled in the haven of Montauk, NY. Who is the hunk? That's Michiel Huisman, AKA new Daario on Game Of Thrones.
For a second, you think they are drunk in love (!), that their life is perfect, and then you realize it isn't. I won't spoil it for you, but she takes off. Is it to reclaim her love? To have a pity party? To throw herself in front of a train like Anna Karenina? Watch and find out. The full short film is 3:17, but it will be sliced and diced and chopped into more easily digestible segments for TV in :30 and :60 second clips.
So what does all this have to do with Chanel No. 5, the iconic, beloved fragrance?
Well, a lot, according to Luhrmann. The goal of the film was two show the two diametrically opposed sides of the Chanel women, which are fully embodied by Gisele in her real life, since she is the world's most famous supermodel, as well as a mom to two kids and stepmother to another.
"One minute she's on the beach, and the next, she's in a gorgeous frock," Luhrmann said, according to Allure. "She has a job where she creates these aspirational images, but in real life, she is a wife, and a mother." So he is suggesting that G. Bundchen is like all well-heeled working moms.
For all you trivia hounds, Luhrmann lensed a Chanel No. 5 short film 11 years ago, starring Nicole Kidman, who sought love amidst her professional responsibility, and made a tough and surprising choice between the two in the end. This is the sequel, where Gisele also choses between love and work.
Which is the victor? Watch and see.
Images: Chanel PR (4)