Will a Blunt Text Message Change Juliette's Mind?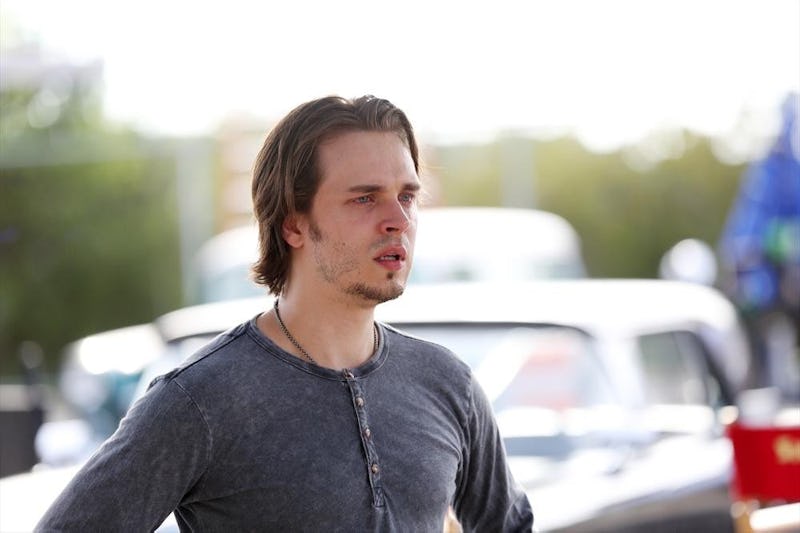 One of the major storylines on this week's episode of Nashville, Juliette's decision to put her baby up for adoption, is more relevant than ever: this month Taylor Swift, actual country starlet, told InStyle magazine that she was reconsidering having kids herself, in an effort to protect them from the crazy media storm that we've seen other celebrity babies endure. And as sad and unfair as that is, it makes sense that Juliette is considering sparing her child from the limelight. However another concern factoring into her decision is her belief that she doesn't know how to love someone. But since the preview for next week's episode showed Juliette telling Avery that she's pregnant, her plan could change.
In the preview, Avery gets a ridiculously blunt text from Juliette about the baby, and my money is on Juliette's assistant hacking into her phone and sending it to him. I just cannot believe after all the care Juliette has put into not telling Avery that she would just announce it over a text. But I guess we're going to have to wait until next week to see exactly who on the Nashville cast is going to make me want to rip my hair out the most.
While we wait for that to get cleared up, though, there's another equally pressing question of the night: Will Juliette's pregnancy scare affect her decision to go through with the adoption? It is clear in the way she is so fiercely set on creating a good life for this baby that she truly cares about his or her future. I think that kind of devotion alone is indicative that she will is much more prepared for parenthood than she realizes. And now that it seems like Avery is about to know the truth, we've got a definite game changer on Baby Javery.
Still, let's take a moment to think about this unsuspecting family that would hypothetically adopt this hybrid baby of country music genius: this kid is going to grow up with ridiculously good hair, an unprecedented amount of sass, and enough vocal talent to shut up even Jeff Fordham. Can we really unleash the Javery super baby on people who have no idea what they're in for?
Oh, Avery and Juliette. Couples like you are the reason that alcohol and country music exist in the first place.
Image: Mark Levine/ABC