Makenzie Leigh Is About To Have a Breakout Year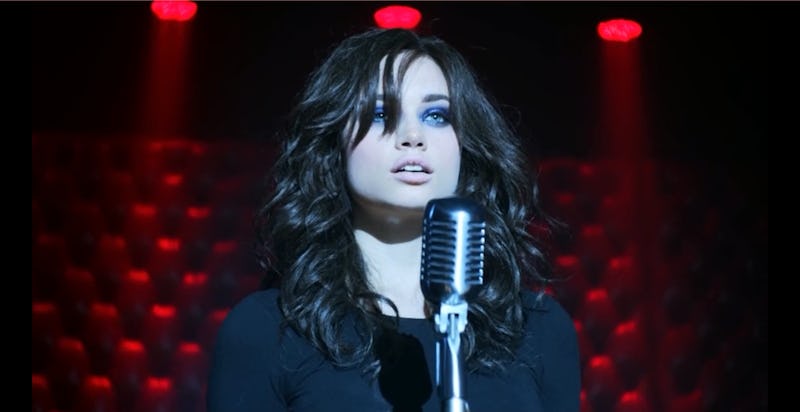 Fish Mooney's elaborate plan to dethrone Carmine Falcone on Gotham relies on Liza, a sultry lounge singer who's new to the series. But who is Makenzie Leigh, the actress who plays Liza? Since this is Leigh's first big role, she hasn't had much of a chance to make an impression on audiences. So far she's spent most of her career on network TV, making the rounds from Law & Order to Law & Order. So just like Liza, we don't know very much about Leigh. But she's right on the brink of breaking out.
This fall, she booked three high-profile jobs at the same time. The first, obviously, is Gotham. Then, Leigh will appear in the NBC miniseries The Slap , which is still casting but should be due later this year. And she also has a role in an Amazon pilot, Mozart in the Jungle, which should premiere in the next round of Amazon content (its pilot was produced in the same wave as Transparent, which has had extraordinary success so far).
In The Slap, she'll be playing a babysitter who has some part in an eventful night where a parent physically disciplines another family's child. There seems to be a divide between the parents, played by Peter Sarsgaard and Mary-Louise Parker, and the teens like Leigh who help take care of their children. If it's done well, it should provide an interesting look at corporal punishment in the U.S.
In Mozart in the Jungle, Makenzie will play a competitive ballerina who serves as an antagonist to the high-strung lead dancer, part of the sexy underground world of classical musicians. The series was written by Jason Schwartzman and Roman Coppola as an adaptation of the memoir Mozart in the Jungle: Sex, Drugs, and Classical Music by Blair Tindall, a former oboist for the high-profile New York classical music scene. Tindall makes the New York Philharmonic seem more disgusting than any rock band, and the TV version is on track to do the same, albeit with a wry archness expected from such frequent Wes Anderson collaborators.
And we know Leigh can pull off both Tim Burton-esque black hair and super heavy eye makeup and a very natural, blonde-haired look, which became her girl-next-door disguise designed to net Carmine Falcone at the end of Gotham's most recent episode. So Makenzie may still be a mysterious force on Gotham, but both onscreen and in real life, she's right on the verge of a breakout.
Images: FOX; Giphy; Gotham Gifs/Tumblr