'AHS' is Wasting Patti LaBelle's Talent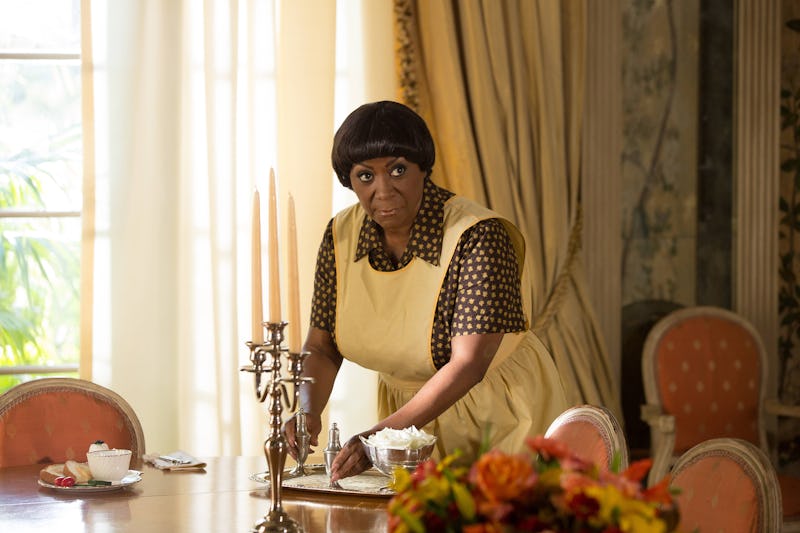 Over the course of four wildly different variations, FX's American Horror Story has been known for attracting top talent, including Jessica Lange, Kathy Bates, Angela Bassett, and many, many more. Fans were ecstatic when news dropped a couple of months ago that showrunner Ryan Murphy had recruited yet another big name to his enviable roster: famed soul singer Patti LaBelle was cast in AHS: Freak Show . The problem is that three episodes in, Patti LaBelle's AHS character Dora still hasn't done much of anything and it seems like the show is wasting her talent.
The 70-year-old Philly native may be most known for her singing and songwriting, but she's no stranger to acting, either. She has appeared in several movies (including the Best Picture-nominated A Soldier's Story) and TV shows (including a recurring part on the '80s NBC sitcom A Different World). LaBelle seemed like the perfect candidate for another one of Murphy's dynamic, well-crafted female characters.
So imagine viewers' surprise when she spent her first two episodes on the show doing... not much at all. The songstress plays Dora, the Mott family maid, who clashes with the tyrannical Dandy over his animal torture and generally nasty nature. It's been an underwhelming (and disappointingly stereotypical) part for the incredibly talented LaBelle — and what I can gather about the rest of her too-short stint on the show isn't exactly encouraging. Update: LaBelle's AHS stint ended abruptly when Dandy Mott slit her throat at the end of "Edward Mordrake (Part 2)."
First, there's the fact that LaBelle is only contracted for a four-episode appearance. With this week's "Edward Mordrake: Part 2," the actress's time on the show will be almost complete. Furthermore, she's too close to this season's two most despicable characters to not end up suffering a horrible fate. Trapped in a house with spoiled manchild Dandy, who's now best friends with Twisty the deranged clown, and knowing she only has one episode left, it's hard to imagine Dora's arc on Freak Show ending in anything but a brutal murder.
The final and most damning piece of evidence against LaBelle's plot line going anywhere interesting is the impending arrival of Gabourey Sidibe, who has thus far been absent from Season 4 after being a main character in Season 3's Coven. Her Freak Show character is described on EW as "a socialite who returns home to Jupiter when her mother (Patti LaBelle, who Murphy called personally to appear on the show) goes MIA." That just about puts a nail in LaBelle's Freak Show coffin, doesn't it?
It's sad to see, in an otherwise stellar season, a talent like LaBelle's go to waste. But maybe she and Murphy have a surprise in store for us, and there's a big Dora twist on the horizon, like...
She's "presumed dead," but actually went into hiding to escape Dandy's wrath. She pops back up in the finale just in time to save her daughter from the maniacal Mott.
She has a psychotic break and kills the entire Mott family and then goes on the run from the law.
She is Twisty. I mean, we've never seen them in the same room together, have we? None of us know who's actually hiding underneath that mask and makeup...
Images: Michele K. Short/FX (3)