Chris Rock's 'SNL' Promos Are Good News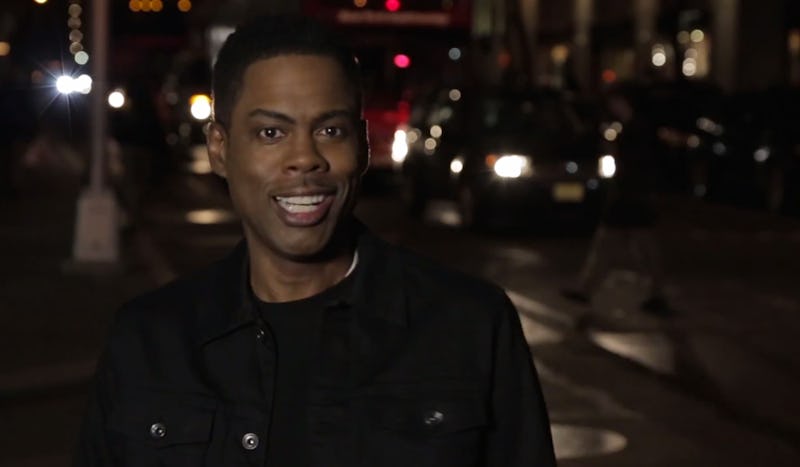 I know, I know — generally speaking, Saturday Night Live promos are pretty funny. For instance: Who can forget how amazing Anna Kendrick's was? Or Chris Pratt's? Even Jim Carrey's managed to be both funny and timely! SNL might get its fair share of criticism for some creative choices, but as far as its promos go, they're consistently on point. That said, I honestly believe that the new promo for this week's Saturday Night Live with host Chris Rock (Top Five) is not only one of the funniest that the show has put out, but also a good indicator for how good this week's episode is going to be. (Which is to say, this week's episode might just have to be appointment viewing!)
What makes Rock's promo so legendary? In addition to making some hilarious jokes pertaining to Prince's scheduled musical performance, Rock is also a celebrity who's not only built his career off of being hilarious, but he's also a former SNL cast member himself, having been on the show between 1990 and 1993. Rock knows how the show works, and it's clear from this promo alone that his presence on set this week is going to lead to some hilarious moments.
I mean, between Rock's rapid delivery of jokes and this amazing screencap:
There's pretty much no chance this promo isn't a good omen. Don't let us down, SNL!
Images: NBC/YouTube (2)