He Was "The One That Got Away" From Blake Shelton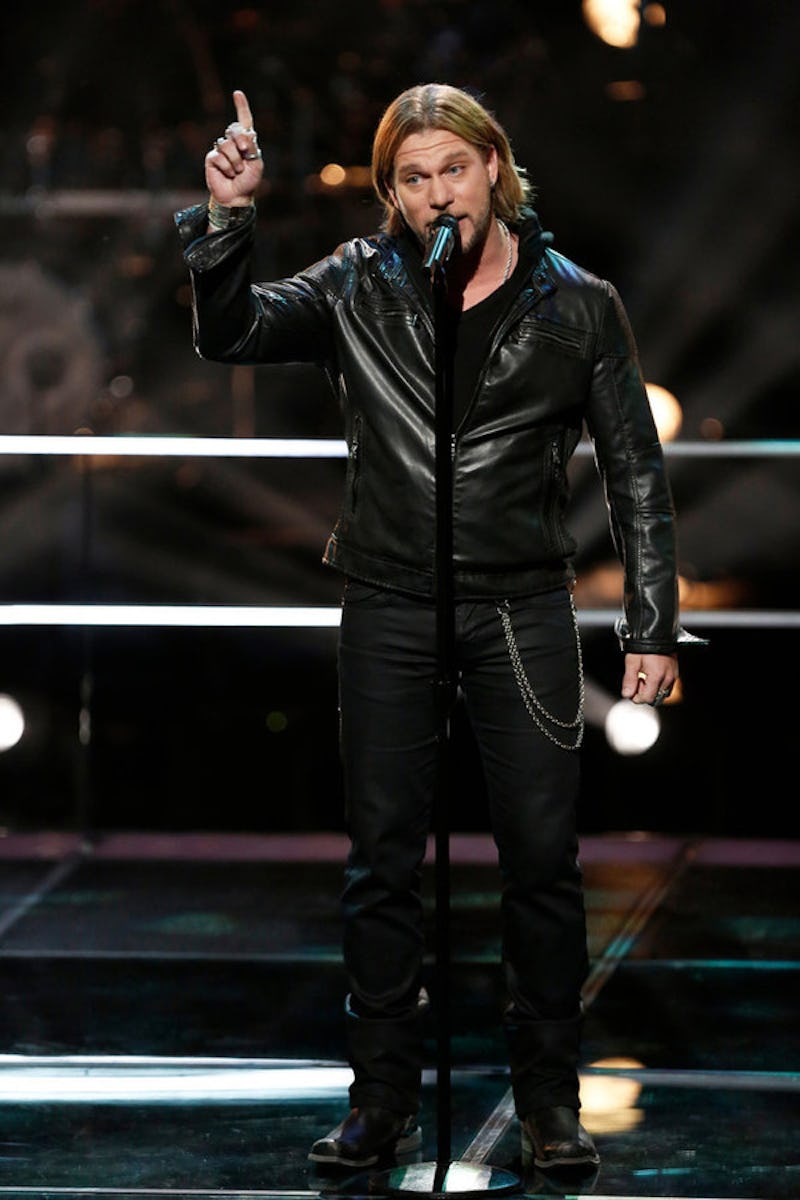 Craig Wayne Boyd has been kissed by The Voice angels. He has been stolen not once, but TWICE this season, which is basically unheard of. His Knockout Round against the reggae singer with personality for days, Anita Antoinette, was the toughest of the night. Boyd's choice to sing "Can't You See" was perfect for his voice and style, but he was no match for Antoinette's attitude-packed rendition of "Rude" by Magic!. Coach Gwen Stefani made the right choice by crowning Antoinette the winner, but Boyd definitely deserved to be re-stolen (unstolen? stolen back?) by ex-coach Blake Shelton.
Just a refresher, Shelton chose James David Carter over Boyd in the Battle Rounds. At the time, that was a good choice. But, Boyd came back with a brand new look and a few other tricks from Gwen Stefani under his belt, proving to Shelton that he was the one that got away. Shelton realized his mistake immediately (as all exes do) and took Boyd back as soon as he could.
Now the steal was great, but let's backtrack to Boyd's transformation for a second. Yes, this show is ultimately about "the voice," but "the look" does help. And let's be honest, if Taylor Swift and Gwen Stefani were standing in front of you with makeover ideas, you would do it — even if they wanted you to shave off your eyebrows and dye your hair purple. It was a huge risk for Boyd to cut his hair and transform from old-time country crooner, to modern back-roads country chic, but it totally paid off.
With his new look and new (old) coach, Boyd has a great opportunity to shine as one of the top country artists of this season. He's doesn't fit the usual demographic of Team Blake (think 16-year-old blonde girls), but his age and unique style set him apart from the competition. Boyd wasn't right for Team Gwen anyway, but we're glad she held on to him so Coach Blake could get him back. And now Shelton has his two favorite guys on one team; don't you love it when a twisted love story gets a happy ending?
Image: Tyler Golden/NBC