The Duggars Love a Good Honeymoon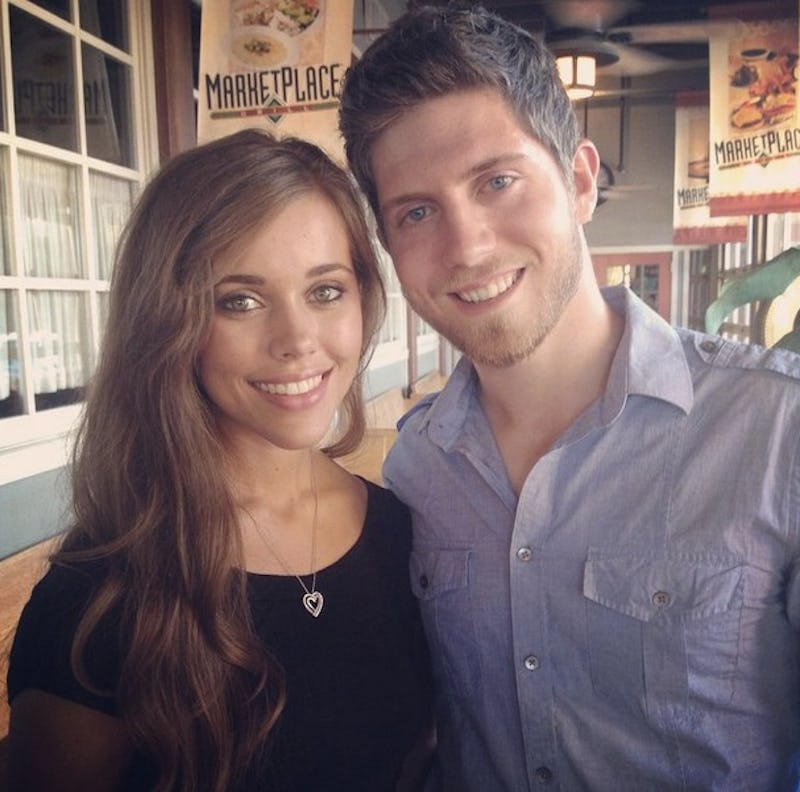 There are a lot of things that the Duggars from 19 Kids & Counting do differently from your average family. Growing up, your parents probably didn't own more than one set of washer and dryers, or cook meals via a giant assembly line, huh? One of the biggest differences, though, are the courtship methods the Duggars employ. In case you're not well versed in what their version of "courtship" entails, this means Duggar children are basically solicited for marriage through their father, Jim Bob, and then while they date, they're heavily chaperoned. After they're engaged, they still have chaperones, but they can hold hands. And, of course, no front hugs, kissing, or anything more scandalous than exchanging awkward glances until after the wedding. But what happens once they're married? Can the Duggars honeymoon? Absolutely.
Duggar daughter Jessa and her new husband, Ben Seewald, are the most recent of the family to tie the knot, and as far as I know, they're still on their honeymoon now. While at first I suspected they were visiting the Ozarks, as it turns out, it's all but confirmed that the pair took off to Paris after their wedding — and reportedly, that part of their honeymoon will be filmed by TLC. They tried to lay low and keep their honeymoon location discreet (and that worked for a while), but fans caught up to them and all was revealed. In fact, they even stopped by the famous Love Lock Bridge and dropped off an engraved lock of their own with their names and wedding date on it. How precious is that?
As for Jessa's sister, Jill? She and her husband, Derek Dillard, spent their honeymoon in a beach house in Kill Devil Hills, N.C., where they spent some precious time alone, toured a lighthouse, and when they woke up every morning, they would head to the deck of their rental and listen to the waves. Sounds super relaxing, if not quite as elaborate as the locale Ben and Jessa chose.
And the very first Duggar wedding? That was when oldest son Josh married Anna in 2008, and for their honeymoon, they took a similar approach to Derek and Jill: a beach trip. They jetted off to Myrtle Beach, S.C., rented a beach house of their own, and did fun vacation-y stuff like parasailing and boating. And in this super awkward video, you can cringe as you watch them point out every bed in the house.
If you're willing to put up with their crazy method of dating, there's a pretty good pay off at the end. Unfortunately, the last thing I would do is invite Jim Bob Duggar into my love life. To each their own!
Image: jessaseewald/Instagram