The Best 'SNL' Thanksgiving Sketches Ever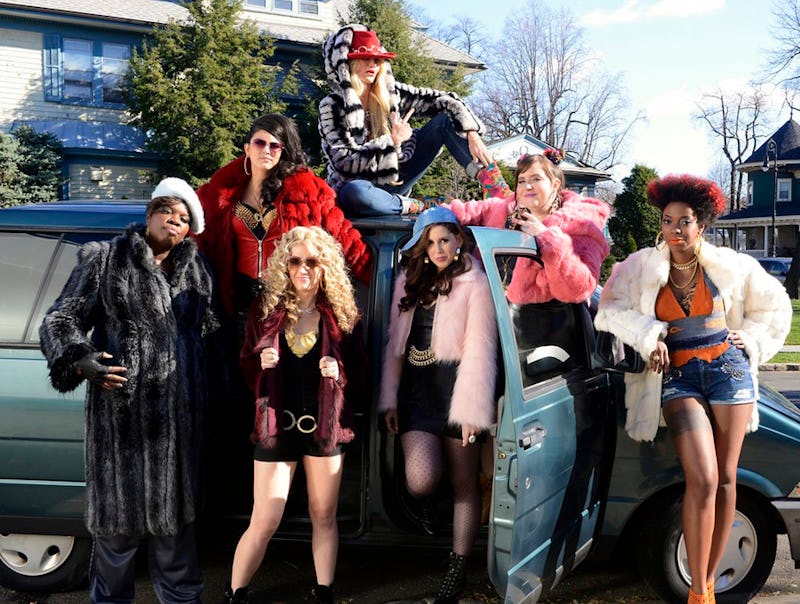 Wednesday, NBC is airing a Saturday Night Live Thanksgiving Special of the all-time best holiday themed sketches, characters and songs. What are some of the best SNL Thanksgiving sketches? I don't know if you've noticed the logo, but this is SNL's 40th season. Forty years! That's a lot of Thanksgivings!
Over the years on the NBC show, the holidays can be an effective tool for comedy. You can put a fresh spin on a tired character by putting them in recognizable holiday conventions and circumstances, or imagine how a heightened celebrity might so something as mundane as a Thanksgiving dinner. You can poke fun at your own family's weird traditions or the history of the holiday itself.
As you'll notice, Saturday Night Live is very interested in the dearth of Thanksgiving themed music. I looked back and came up with that I think is the best of the best. I tried to pull from different eras and casts of performers, as people can get quite protective over their Saturday Night Live favorites and not everybody's favorite performer or character works in the Turkey Day setting. We're sure to see some oldies in the retrospective, so here's my definitive list of Saturday Night Live Thanksgiving Sketches as a warm-up.
12. Garth and Kat
Call me a weirdo, but I loved these Weekend Update bits. Kristin Wiig and Fred Armisen are clearly having so much fun together and it warmed my heart like mulled wine.
11. Thanksgiving Song Auditions
Here, have Molly Shannon, Will Ferrell, Tracy Morgan, Ana Gastayer and the rest of the '90s cast singing about Turkey Day. It goes on for a while, but it's worth it to see so many famous faces when they were still trying things out on the live show.
10. Debbie Downer
I think this character was made for family dinners. Rachel Dratch's drone can ruin any holiday cheer.
9. Vincent Price's Thanksgiving Special
This is of Bill Hader's most memorable impressions, and you can see why.
8. Penelope
Oh God, remember this Kristin Wiig character? Everyone knows a "one-upper" like this and watching Anne Hathaway unravel in her presence is an absolutely hoot. The fact that the holidays bring out the worst in us when they're supposed to showcase our best is an excellent source of comedy.
7. Jay Pharoah's Thanksgiving
Seriously, SNL is really concerned about our lack of Thanksgiving songs.
6. Rita's Thanksgiving
I love Cheri Oteri. She is a such a forgotten gem of the 1990s SNL seasons. There isn't much action in this sketch, but her wit makes it a classic.
5. Adam Sandler's Thanksgiving Song
I was never a teenage boy and I think that might be why the appeal of Adam Sandler sometimes escapes me, but this is sure to make an appearance on tonight's NBC special.
4. The Vogelchecks
Just like Penelope, this is a recurring sketch that became Thanksgiving themed. What used to be just kissing was bumped to new levels of gross with the addition of food.
3. Roberta's Thanksgiving
More Oteri! This sketch, about a woman who invites herself to Thanksgiving dinner, is so uncomfortable and hilarious that you can't look away.
2. Back Home Ballers
A new classic that I'm bumping straight to the top, these ladies captured what it's like to go back home for a week. Bowls, bowls, all types of bowls!
1. Kid's Table
Say what you will, the original cast still has the ability to be tops. This sketch about grown-up siblings reverting to childhood behavior once a year is so simple and delivered flawlessly.
Image: Dana Edelson/NBC