Your Twenties in NYC, Explained By Book Titles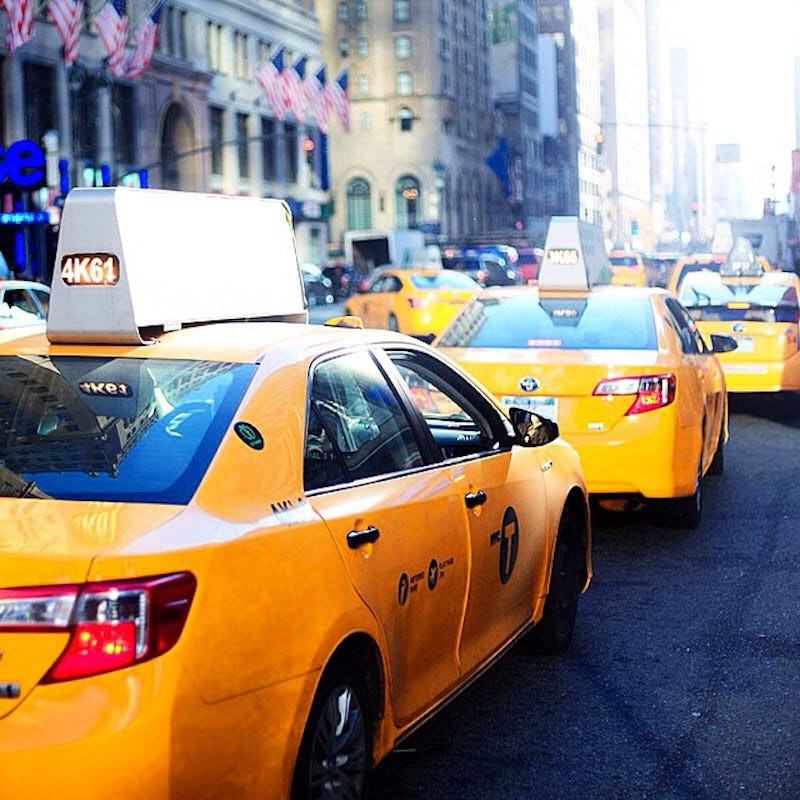 Remember when you were a little girl who dreamed of moving to the big city? If your childhood fantasy was anything like mine, it probably involved a vague vision of wandering the halls of the Plaza Hotel in a fancy winter coat à la Eloise, coupled with everything Home Alone 2: Lost in New York taught you about city living (watch out for wet bandits!).
Of course, as a teen you realized how misguided that dream was, thanks to the many hours you spent analyzing the ultra-realistic world of Carrie Bradshaw. Obviously your adult life would bring hours of gazing out the window of a charming West Village brownstone (rent? What rent?), typing away at your MacBook with perfectly manicured nails, surrounded by Vivienne Westwood gowns and more eligible bachelors than one would bother to count. And then maybe, just maybe, the big city fantasy took on a more bohemian tone as you entered your 20s and discovered the likes of Joan Didion.
Well, now that I've finally set down roots in New York, I can say for certain that the life of a twentysomething writer trying to make it Brooklyn is not at all how younger-me imagined it would be (although I did manage to wander the halls of the Plaza in a fancy winter coat once). So what exactly is it like living here? The glamorous life of a struggling, twentysomething big-city writer can best be summed up with these 20 classic book titles:
The Heart is a Lonely Hunter
This pretty much sums up any night spent barhopping with other single friends.
Never Let Me Go
A plea to that day job that provides health insurance.
Room With A View
A view of the park would be nice, but instead, I'll make do with a view of the brick wall of the building next door. Sigh.
A Tree Grows in Brooklyn
Maybe if I move to Brooklyn I can have a bigger apartment?
In Cold Blood
The murderous feelings that course through my veins when Seamless experiences technical issues.
Deliverance
Late night Seamless order finally arrives.
Gone With the Wind
All of my scruples the moment tequila touches my lips.
Atonement
The morning after aforementioned tequila fest.
The Grapes of Wrath
I swear these wine hangovers get worse with each day I'm closer to turning 30.
Naked Lunch
I won't go into too much detail here, but as a writer, I often work from home...
The Death of the Heart
The moment I discover the L train is running with delays.
Appointment in Samarra
Anytime I try to get to Astoria from Brooklyn...
Of Mice and Men
I dream of the day I stop encountering rats while waiting for the subway.
In Search of Lost Time
When I finally emerge from a black hole of Netflix binge-watching, I'm not sure what day it is, I'm not sure what time it is, but I'm definitely sure that 30 Rock is the meaning of life.
Parade's End
The sinking feeling I experience when I realize I'm going to have to go through Times Square to get to that appointment.
Infinite Jest
You thought your next apartment was going to be affordable?
The Sound and the Fury
Is it just me or do neighbors somehow always manage to throw a raucous party on the one night I'm in bed with a migraine?
The Importance of Being Earnest
Trying to find an available taxi during rush hour.
Great Expectations
Oh, you thought you were going to get seated immediately at that hot new restaurant on a Friday night without a reservation? Think again.
The Call of the Wild
New York, I love you, but I think I need a break.
Images: byracke, Steven Pisano, Michael Fleshman/flickr; Getty Images (2); Giphy (17)