'RHOBH' Gives us a Peek of Eileen Davidson on Set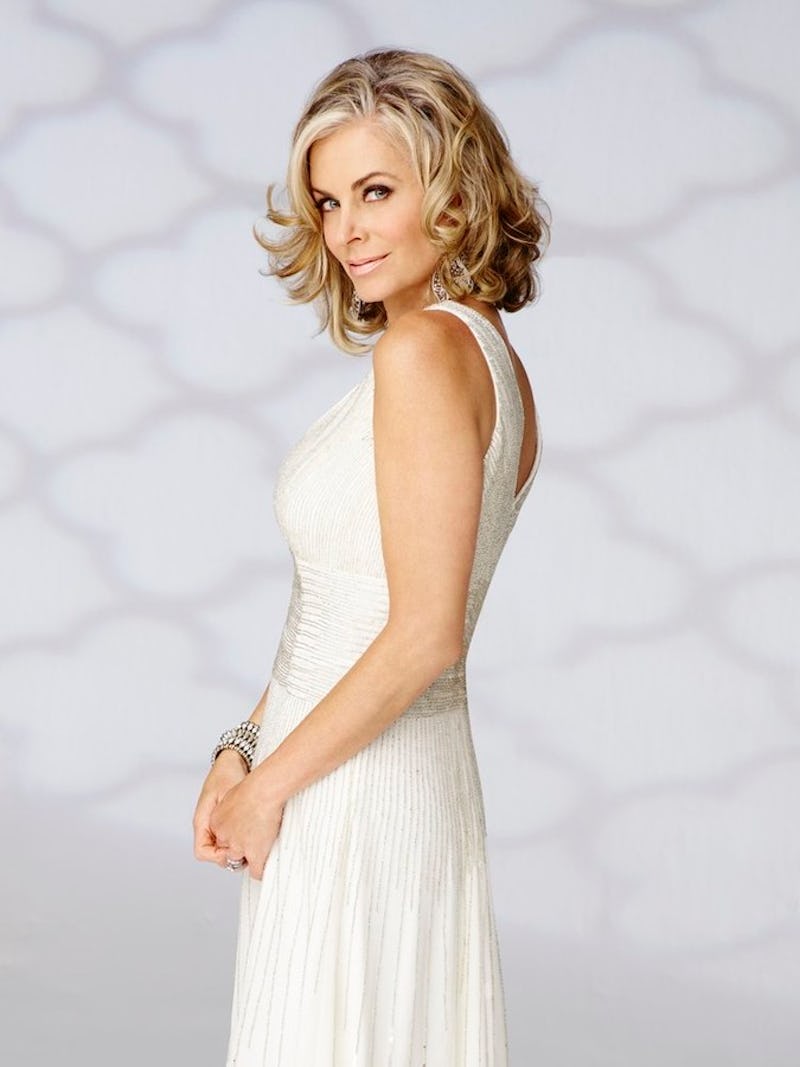 It's out with the old and in with the new on The Real Housewives of Beverly Hills . We're really getting to know newbie Eileen Davidson, aren't we? During the Dec. 9 episode, we got to know all about her kooky home life, and now on the Dec. 16 episode, we finally got to see what this soap opera queen is made of when we got a front-row seat to a day on set of The Young and the Restless.
Eileen has played Ashley Abbott on the CBS soap on and off for the past 17 years. Ashley started out as a young miss thing with all of Genoa City wrapped around her finger. But after leaving The Young and the Restless twice (once in 1988, once in 1999), Eileen returned to the soap to play Ashley once again in 2014, hot off of winning the 2014 Daytime Emmy for Outstanding Lead Actress Drama for her role in her other soap, Days of Our Lives.
When we met up with Eileen on RHOBH, she had recently started her new stint on The Young and the Restless, where she was just "cruising" and not involved in the "heavy drama" like on Days of Our Lives. Oh, just you wait, Eileen. You'll get your fill of drama soon enough off the screen with your fellow RHOBH cast members. Just you wait.
But it was quite nice seeing a different work setting for a Housewife. I mean, how many times do we have to see Lisa Vanderpump yell at her staff at Sur. Plus, watching Brandi record her podcast in the same episode doesn't even compare. If you like listening to it, more power to you, but watching Brandi at work was like watching Brandi always, gossiping with friends and cursing up a storm.
It was also refreshing to see someone on reality TV care about and genuinely love her job so much. Eileen's demonstration of the "soap opera face," even if she thinks that doesn't really exist, shows that she really belongs in this genre. Eileen told us the set has basically been her home away from home, a place where she has always brought her children so she could watch them and work at the same time. Who needs daycare when you have adulterers, evil twins, and serial killers to take care of you? One time, Eileen even lactated while still on set. Now that's dedication.
Image: Michael Larsen/Bravo; eatbloganddie, saleminasukkaat/Tumblr