You Can Still Vote for the PCAs! (Kind Of)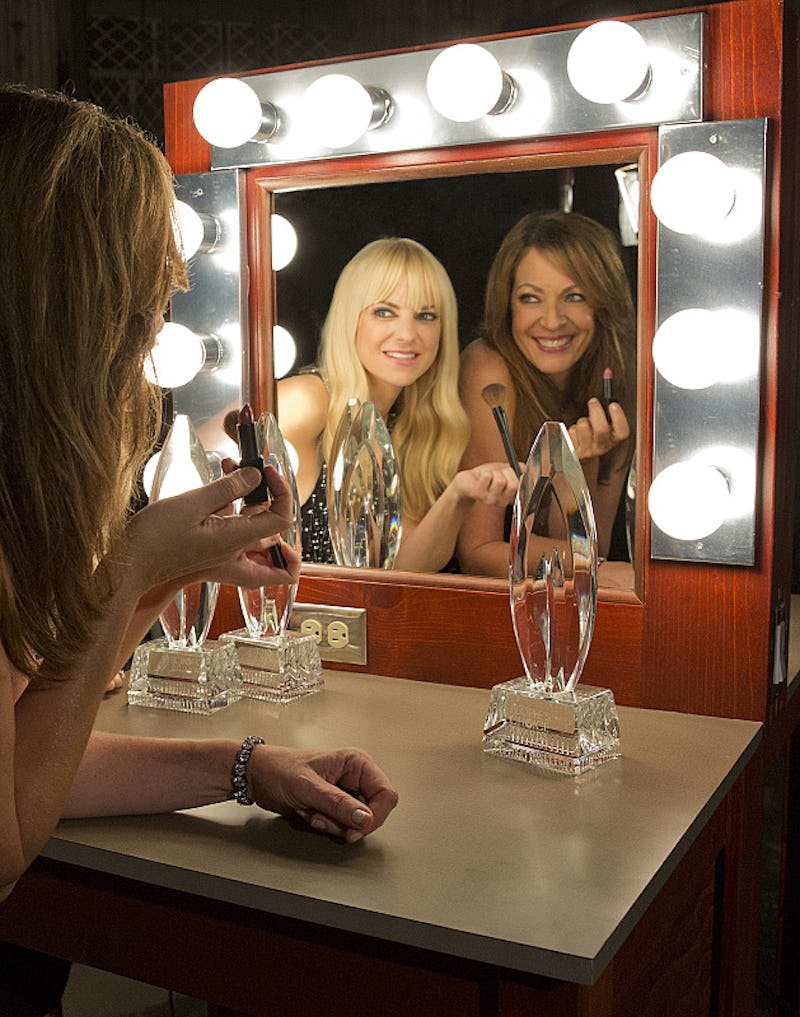 Awards season has officially started and there's only one awards show that is based solely on what shows, movies, and music us commoners want to win — the People's Choice Awards. So how do you vote for the People's Choice Awards? Luckily, the show makes it super easy to vote through their website. But, there is a serious catch (thus is life, my friends). For those procrastinators out there (you're in good company), you are super limited in which categories you can still vote for since the show airs on Wednesday, Jan. 7 on CBS. As the People's Choice Awards terms of use states, voting start and end dates depend on which category you are voting for, and most of the categories had a voting deadline of Dec. 4. So although this awards show may be for the people — it's only for the prompt people. I can't imagine hosts Allison Janney and Anna Faris would approve of such discrimination (especially when you consider their personas on their CBS show Mom).
There are 54 categories in the People's Choice Awards, so I understand that they couldn't allow all of the Internet to continue voting up until the last minute of the show. And you know, the nominees were announced on Nov. 4. Yet there was Thanksgiving, The Hunger Games: Mockingjay — Part 1 movie premiere (Jennifer Lawrence was all over the People's Choice Awards movie nominations), and Peter Pan Live! to contend with by the time voting closed on Dec. 4. C'mon! We're just normal people! We don't have time to fit in voting for 54 categories in only one month, when we're dealing with the stress of Katniss and Peeta.
But procrastinators, unite! There are two categories that you can vote for up until 10 p.m. EST on Jan. 7 (the night of the show). You can vote on the People's Choice Awards website or on Facebook. In order to vote through the social media site, you'll have to allow the People's Choice Awards app to connect with Facebook. That's a plus if you and your Facebook friends are sharers, since you can see how your friends are voting too, but it's honestly ridiculously easy to vote on the awards show's website.
So, which categories are the only ones left to vote for? (Sorry, guys, but movie and music fans are out of luck.)
Favorite New TV Drama
Three of the nominees for Favorite New TV Drama are based on superheroes — Constantine, The Flash, and Gotham. The remaining two are the Ioan Gruffudd-led Forever and the Viola Davis-led How to Get Away With Murder.
Favorite New TV Comedy
The nominees for Favorite New TV Comedy are Black-ish, Cristela, Jane the Virgin, Marry Me, and The McCarthys. It's awesome to see some real diversity reflected in the nominees. Let's hope this trend continues for all of the contenders this awards' season.
Now, although the options are few, I guess we should be thankful that the People's Choice Awards gave anyone who wanted to vote some extra time to catch up with the new TV shows. (Plus, there is the suspense of the votes coming in during the airing of the show.) So whether you were a good kiddo and voted before Dec. 4 or you will be scrambling to vote for the new TV shows at 9:59 pm on Jan. 7, check out the People's Choice Awards to see who takes home the prize.
Images: Monty Brinton/CBS; Giphy (3)