Why This Globes Snub is an Absolute Shame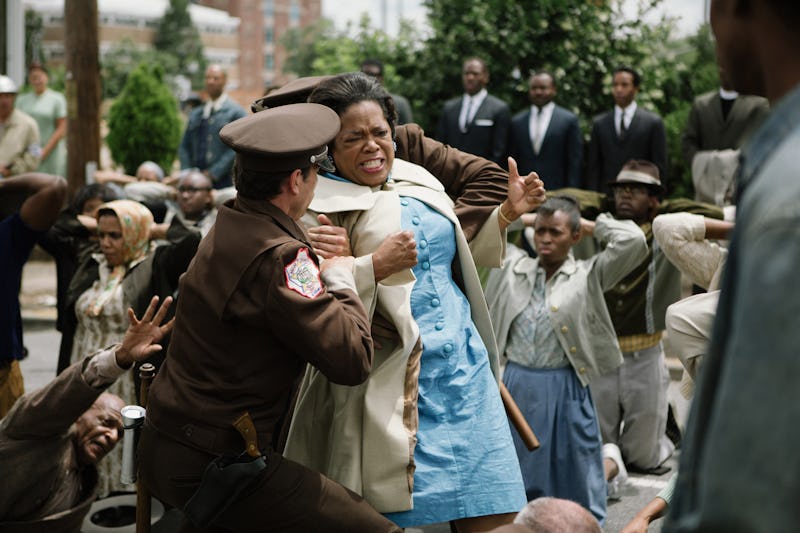 We've learned to approach every Golden Globe Awards ceremony with bated apprehension, knowing full well that we'll find ultimately ourselves shouting at the television screens and stumbling to bed with bundled hostility. In fact, this year's broadcast allowed for a few more pleasant outcomes than usual. Everybody's favorite 2014 movie Boyhood took home the Best Motion Picture – Drama trophy, surprising few but delighting many. The Grand Budapest Hotel, on the contrary, shocked just about everyone when it topped Birdman for Best Motion Picture – Comedy… but thrilled those of us who have seen (and lauded) the fantastic film. But as per usual, we have our share of problems with the latest Globes. One big problem, actually: the (nearly) complete lack of recognition for Selma, the year's most important movie.
Selma was nominated in three major categories at this year's Golden Globes — Best Motion Picture – Drama, Best Director for Ava DuVernay, and Best Performance by a Lead Actor – Drama for David Oyelowo — in addition to Best Original Song for artists Common and John Legend; the latter is the only category in which it won. Richard Linklater and his film Boyhood topped DuVernay and her civil rights feature in the former two competitions, while Eddie Redmayne took home the acting trophy in the latter for The Theory of Everything .
Now, the defense of Selma doesn't come without its hurdles. The main one: Boyhood is pretty damn fantastic. But it isn't only with the result that any advocate of this portrait of American history might take issue, but the effortlessness thereof. This didn't even feel like a race — at no point was there palpable hope for the triumph of Selma over Boyhood, even after the surprise victory of Wes Anderson's comedy underdog. We knew it wasn't going to win.
And why not? Is it because of the simple inconvenience of a late release, and the purported unavailability of screeners to awards voters? Is it the historical inaccuracies for which some critics have been chastising the film? Or, far more gravely, does it have to do with who made it: a black female director? Or perhaps the subject matter: that about the fight against judicial oppression over black Americans in 1965, which rings so heartbreakingly true to today's society? That either of these feels like an accessible suspicion points to something amiss in not simply our awards organizations, or even just our movie industry, but our society on the whole.
By far the most egregious snub came in the acting category, which granted Redmayne a victory for a role that, while performed quite well, called for little more than physical contortion. Though Redmayne is indeed a terrific actor, the part with which he is tasked is so meatless and vacant that he can only take it so far. Oyelowo, on the other hand, is digging deep into a tour de force rich with flavor and activity. His Martin Luther King is unlike any we've seen before, and opens new ideas about the man and his fight.
It is an absolute shame to walk away from this year's Globes without proper recognition having been tossed to Selma — and this coming from an avid Boyhood fan. Hopefully the Oscars will rectify this qualm. Not necessarily for the gold, but only for the message. People need to hear about this movie. They need to feel as though they must see it. And the greatest honor bestowed upon a film by an awards organization is just that: publicity.
Images: Paramount Pictures (3)