9 Novels About Writers Inspired By Real Life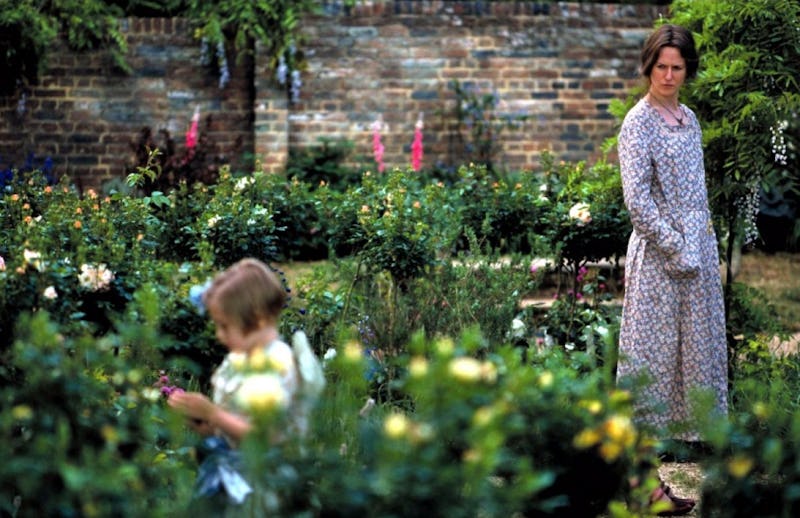 Everyone remembers Nicole Kidman's prosthetic nose from 2002's The Hours. That portrayal of Virginia Woolf led her to Oscar gold. It's a testament to the fact that the lives of writers are a source of fascination for audiences everywhere.
There is certainly a great deal of material to draw from. Aside from their writing, there are biographies, letters, diaries, and memoirs of those who knew them best. But some contemporary authors have taken the meta-fiction route, writing novels inspired by these literary lives. Others have taken it step further, painting a portrait of a literary genius through those who knew them best — their wives, husbands, and loved ones.
Paula McClain's critically acclaimed 2012 best seller The Paris Wife tells the story of Hemingway's life in Paris through the eyes of his wife, Hadley. And Therese Ann Fowler's Z, published in 2014, gives F. Scott Fitzgerald's wife Zelda the chance to tell her side of their story. Once you've exhausted a writer's entire oeuvre, now you can explore the growing genre of literary-inspired fiction and revel in all their IRL details, the highs and lows, the failures and successes.
Virginia Woolf
The Hours by Michael Cunningham
Michael Cunningham's 1998 novel not only tells the story of Virginia Woolf, but reimagines her characters from her work in the lives of three other people: Samuel, a poet suffering from AIDS, his friend Clarissa, and Laura Brown, a depressed housewife living in Los Angeles in 1949. Obviously inspired by the work and inner struggles of Woolf herself, The Hours is, in many ways, the perfect example of literary-inspired fiction.
Published recently in December 2014, Vanessa and Her Sister shifts the focus from Virginia Woolf to her sister, the painter Vanessa Bell. Though Vanessa lived an unconventional and fascinating life by any standards, she is less known, especially in the United States. Told through a fictional diary of Nessa's, Priya Parmar sheds light on Vanessa's life and the difficulties of being Virginia Woolf's sister.
Sylvia Plath
Sylvia Plath's poetry is well known for its distinctive darkness and attention to visceral details. Kate Moses, in this novel inspired by Plath's last few months, taps into that solitary time in Plath's life, and is written with similar desolate language that reflects Plath's last book of poetry, Ariel.
Ernest Hemingway and F. Scott Fitzgerald
Paula McLain tackles the literary giant Ernest Hemingway through the eyes of his first wife, Hadley, in this 2012 novel. Though Hadley can seem boring compared to some of the people that populate Hemingway's life, her status amongst the literati makes her a keen observer of Hemingway's vibrant time in Paris.
Z by Therese Ann Fowler
Years of scholarship and research on the writing of F. Scott Fitzgerald has revealed that he used his wife Zelda as inspiration for nearly all of his novels, even taking letters and diary entries she wrote verbatim and sticking them into his fiction. Zelda has her revenge in this 2014 novel by Therese Ann Fowler, where she takes center stage.
Jane Austen
Though not a novel of Jane Austen's life, Longbourn re-imagines Austen's novel Pride and Prejudice though the eyes of the Bennet family's servants. Though no living writer could hope to compete with Jane Austen's prose, Jo Baker's book sheds light on what a complex world Austen created in her novels, both above and below stairs.
Similarly, Joanna Trollope's homage to Jane Austen is a retelling of her classic Sense and Sensibility, though now Elinor and Marianne Dashwood are handling the death of their father and lack of funds in the 21st century. The transition from one time period to the current illustrates that Austen's themes were both modern and timeless.
Emily Dickinson
Charyn's novel of the secret life of Emily Dickinson likes to imagine Dickinson's inner life based on her lusty poetry and supposed infatuations. Though the real Emily Dickinson lived a quiet life, Charyn's novel is a lively account of what could have been if Dickinson's fantasies had ever bled off the page.
Shirley Jackson
Shirley by Susan Scarf Merrell
Click Here To Buy
Shirley Jackson, the author of the terrifying short story "The Lottery" and novels such as The Haunting of Hill House and We Have Always Lived in the Castle, lived for a period near Bennington College where her husband Stanley Edgar Hyman was teaching. This novel is told through the eyes of a young pregnant woman who comes to live with the Hymans and gives us a glance into the world of one of America's most mysterious writers — a woman Stephen King called the greatest horror writer that ever lived.