Where Is Max Medina From 'Gilmore Girls' Now?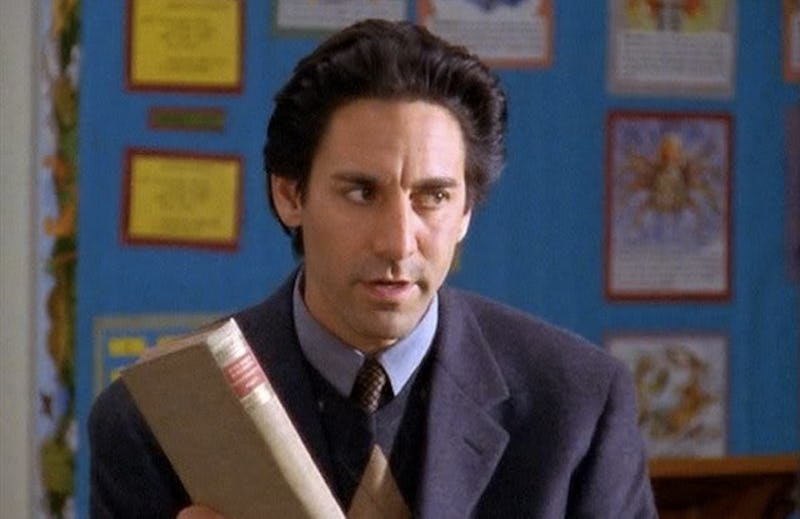 When you think about your love for Lorelai and Rory Gilmore, it probably stems to their many love interests through the years. We know what happened to Dean and Jess and Luke, but where is Max Medina from Gilmore Girls now? He's been hiding in plain sight — not behind 1000 yellow daisies. Actor Scott Cohen stars on Allegiance , the new NBC spy drama that premieres on Feb. 5, but that's not all he's been up to since leaving the WB show after a brief return in Season 3.
Cohen has been busy since 2003, starring on TV series like spin-off Law & Order: Trial by Jury in 2005 and Necessary Roughness in 2011 with a sprinkling of guest-starring roles and movies like Love and Other Drugs with Jake Gyllenhaal, The Other Woman with Natalie Portman, and Everybody's Fine with Robert De Niro in between. He had a CW homecoming when he played Harlan on The Carrie Diaries before booking his role on Allegiance, where he will again play a family man with secrets. His character Mark O'Connor and his wife, Katya (Hope Davis), are retired KGB operatives who are suddenly called back into active duty. This is especially a problem considering their clueless son is actually a CIA analyst who specializes in Russian affairs. Dun, dun, dun. It's a little messier than Max's relationship with Lorelai, though with less potential for heartbreak and more opportunities for a literal shot through the heart.
And now for the photo evidence:
Wooing Lorelai:
Recruiting KGB agents:
A little different, no?
Check out the trailer for Max — erm, I mean Scott's — new show below. And hey, if spy dramas aren't your thing, you can always marathon Gilmore Girls on Netflix.
Images: WBTV; ForeverYoungAdult; Will Hart/NBC