Yes, There Will Be More 'Fifty Shades'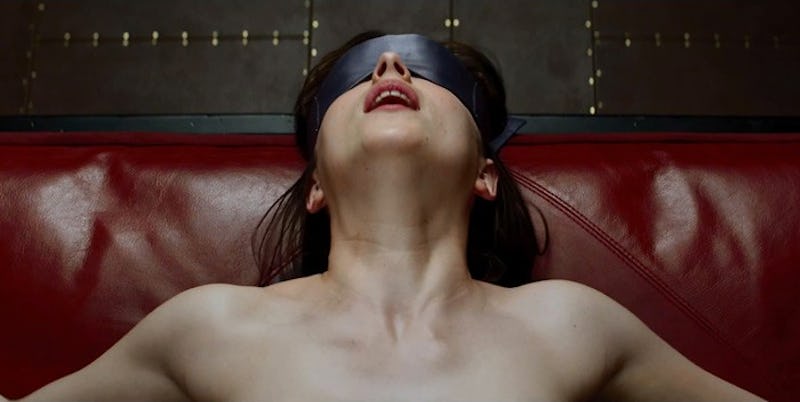 The actors may be having a hard time convincing everybody they can actually stand to be in a room together, but don't be fooled: The Fifty Shades Of Grey franchise is just beginning. Opening Feb. 14, these movies are pretty much guaranteed to rank in the big bucks — especially if their pre-sales are any indication. And you know what that means: Those Fifty Shades sequels are getting made.
It's hardly a surprise that Universal already has enough confidence in Fifty Shades Of Grey 's, er, performance that it's given the go-ahead for the next films. This is a trilogy, after all, and according to Variety, Fifty Shades is estimated to make $60 million its opening weekend. But now it's been double-confirmed: Director Sam Taylor-Johnson announced at a fan event in New York Friday that the second and third Shades will be getting the big-screen treatment.
Not much is known about the scheduling for the next two films — or if they'll pull a Twilight/Hunger Games/Harry Potter and split it into even more films — but this seems like it was inevitable. Considering the phenom the books turned out to be (outselling Harry Potter in paperback), the film would have had to be a pretty monumental failure for it not to get a second (and third, and possibly fourth and/or fifth) go-round.
Now we just have to sit back and see how this movie actually, er, performs.
Images: Focus Features