Chrissy Teigen Stole The Show At The Grammys
If you thought the Grammy Awards were just about the musicians, you're clearly mistaken. It may be music's biggest night, but there are plenty of other people to keep an eye on. Case in point? Chrissy Teigen stole the show from the beginning, despite not being much of a singer — as in, at all — herself. Instead, she was husband John Legend's Grammys date (obviously), but, unsurprisingly, she proved to be much more than just his arm candy. From rocking the red carpet in a Gucci gown to dancing along in the audience with her hubby, she absolutely was the wildcard who won the night.
Maybe ever since Teigen became a meme at the Golden Globes, it's become her life goal to rule every future award show? If so, I think it's safe to say she's succeeding — she can pretty much do no wrong. Ever.
Since John Legend's Grammy performance will be a tribute to Selma (and feature Common and Beyoncé), I'm sure it will be an emotional night for Teigen — after all, after the Golden Globes, we know she has a history of tearing up with pride. Hopefully she packed plenty of tissues in her bag (but if she didn't, I'm sure we'll be in store for another great meme, so win/win either way).
Here's a look back at all the times she was the best part of the 2015 Grammys. Because duh, Chrissy Teigen is awesome.
We'll continue updating this post throughout the night...
Rocking the Red Carpet
These two are like the prom king and queen of the red carpet. They always look flawless.
Complimenting Ryan Seacrest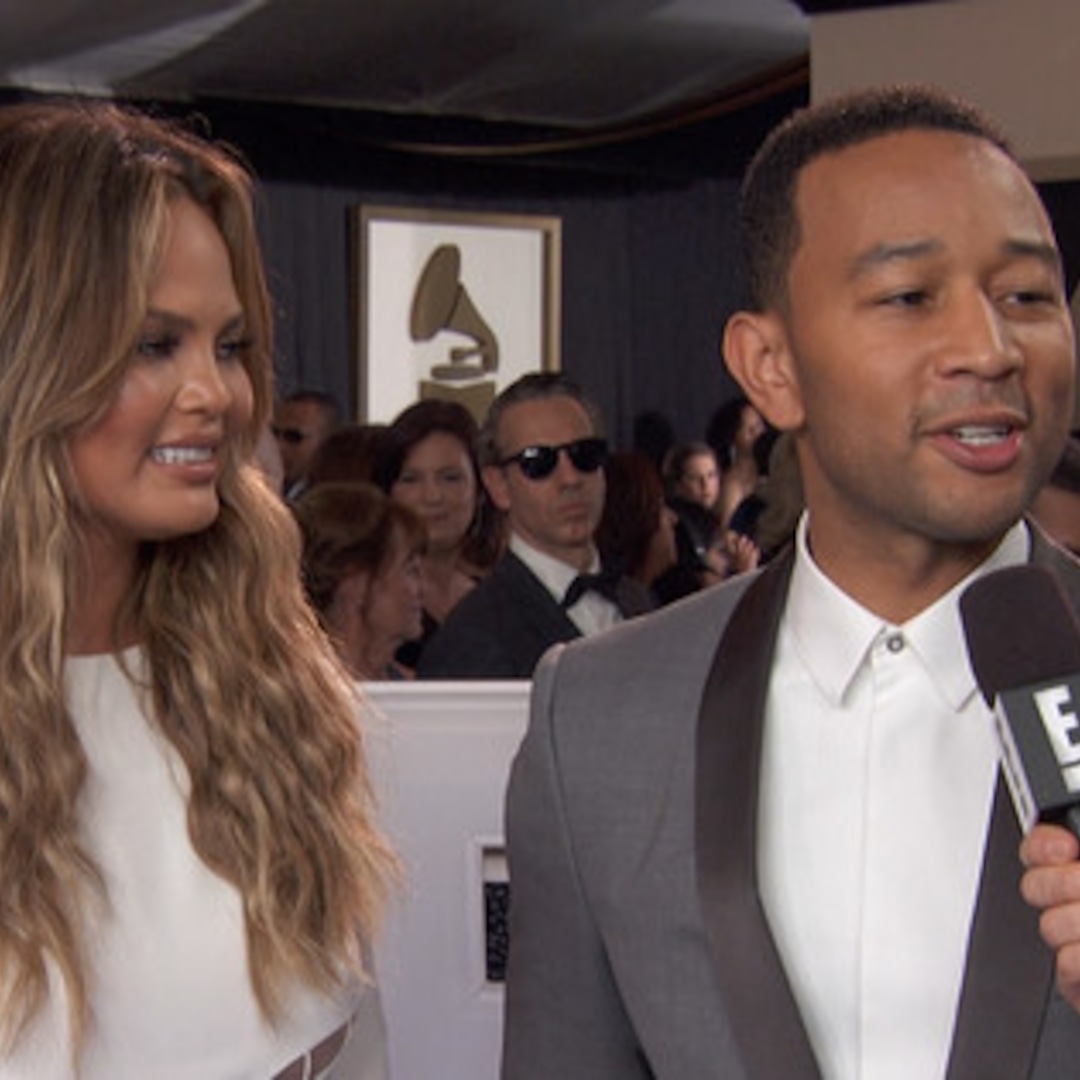 Ryan showed a clip of Chrissy going behind the bar at the Golden Globes and making cocktails for everybody. She also told Ryan: "We were watching you earlier and your suit looks amazing!"
Dancing to Tom Jones
Taylor Swift dancing gifs are so 2014. This year, it's all about Teigen's awkward bopping along with John.
Even More Singing
Because it's too great to just include one GIF.
Selfie With Kim K.
Looks like Chrissy Teigen and Kim Kardashian really are friends after that trip to the waffle house, huh? They posed for possibly the greatest selfie of all time. Nice to see they don't take themselves too seriously!
The End Of The Night
Whether they actually got locked out of their room or were just having an impromptu photo shoot, Teigen and Legend looked as flawless at the end of the night as they did at the beginning.
Image: Giphy