How Closely Does 'The Slap' Follow The Original?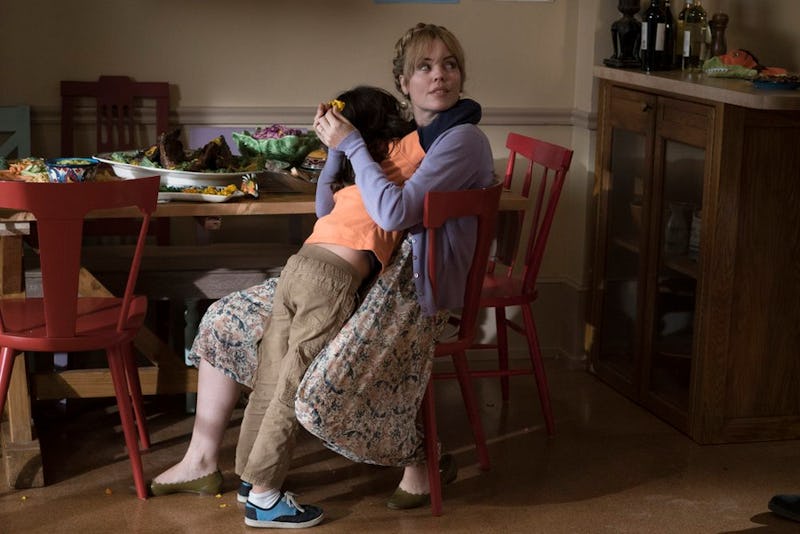 American television might be in the midst of a golden age, but a large portion of the credit must go to foreign countries, ironically. NBC's upcoming drama The Slap is just the next in a long line of American adaptations of foreign television shows — it's based on The Slap that ran in Australia from Oct-Nov. 2011 (which itself was based on a 2008 novel by Australian author Christos Tsiolkas). The Slap joins FX's The Bridge (from Sweden's Bron), Fox's Gracepoint (from the U.K's Broadchurch), Showtime's Homeland (from Israel's Hatufim), AMC's The Killing (from Denmark's Forbrydelsen), and many many more adaptations; some well-received, some less so, but all owing a great debt to creative minds outside of the United States.
Of course, the main challenge of adapting a television show is deciding how much to keep the same versus how much to change. If you keep the adaptation too similar, you risk boring viewers already familiar with the source material. But if you change too much, you risk losing sight of what made the original so compelling in the first place. (I just ask one thing, if it's not too much: Whichever course you decide to take, writers, don't lie to us about it, please.)
Intrigued by The Slap but want to know more before you commit to adding yet another series pass to your DVR? Here's a brief breakdown of what happened in the original Australian series. Of course, there's no guarantee that the American version will follow exactly, but SPOILER ALERT anyway, just in case.
Hector
Played in the U.S. version by: Peter Sarsgaard
Like the book it was based on, The Slap is told in eight chapters, each focusing on the perspective of a different main character. (The NBC version will retain this format as well.) The show opens with an episode focused on Hector, a husband and father of two, who was recently passed over for a promotion at work, is carrying on a flirtation with his teenaged babysitter, and is about to turn 40. The main event in this episode is, of course, the titular slap. When his wife's friend's son, Hugo, starts acting up at the backyard birthday BBQ, Hector's hot-tempered cousin Harry slaps the boy across the face, enraging the boy's parents, Rosie and Gary.
Anouk
Played in the U.S. version by: Uma Thurman
Anouk, friend to Hector's wife Aisha, is a middle-aged screenwriter who has just entered a relationship with Jaime, the much younger star of her TV show (played in this version by Gossip Girl 's Penn Badgley). After the disastrous party, she's less concerned with the slap and more with the fact that she witness Hector flirting with babysitter Connie. In this episode, Anouk finds out she's pregnant, which sends her into an emotional tailspin. She estranges herself from her best friends Aisha and Rosie, she quits her job, and she ultimately decides to terminate the pregnancy without consulting Jaime. When he finds out the truth, he leaves her.
Harry
Played in the U.S. version by: Zachary Quinto
Harry's life unravels when fiercely protective Rosie decides to press charges against him for slapping Hugo. His lawyer urges him to try apologizing to Rosie and Gary, and after initially scoffing at the idea, he does make an attempt. When Rosie rebuffs him, he imagines choking her. He returns home to find that his own son, Rocco, has run away. Harry finds Rocco, but is starting to succumb to feelings of guilt over what he did.
Connie
Played in the U.S. version by: Makenzie Leigh
When Hector drives Connie home after babysitting, she kissing him and the end of sleeping together. Later, she dresses up and goes to his house to seduce him, but he tells her that them having sex was a mistake. Infuriated, Connie tells her best friend Richie that Hector raped her. He encourages her to go to the police.
Rosie
Played in the U.S. version by: Melissa George
The day of the trial arrives, and Rosie is determined to see justice done for her son, even as it alienates her friends. Anouk still wants nothing to do with it, and Aisha refuses to attend since Hugo's attacker is her brother-in-law. Even Gary pleads with her to call it off, but she lashes out at her own husband and soldiers on alone. Harry's lawyer ends up completely assassinating her character, questioning her parenting skills and essentially blaming her for the incident. Harry is ultimately convicted, although his conviction carries no sentence since the crime is deemed so minor.
Manolis
Played in the U.S. version by: Brian Cox
At the funeral of Harry's godfather, his father Manolis reveals a family secret: that his wife, Koula, was in love with someone else when they wed. They only got married because she was pregnant, a decision he now regrets. He encourages his son to always put his own happiness first. Manolis then reaches out to Aisha in an effort to repair relations between her and Hector, which backfire. But when he returns home, Koula is pleased that he made an effort and the elderly spouses appear to bond for the first time in ages.
Aisha
Played in the U.S. version by: Thandie Newton
While on a business trip, Aisha has a fling with a handsome keynote speaker. She then meets Hector at a resort for their anniversary, where they immediately get into a fight about Harry. It turns out that Aisha and Hector have known all along that Harry is physically abusive and hits his wife Sandi. Aisha blames Hector for covering for his cousin, and Hector responds by telling her the truth about his affair with Connie.
Richie
Played in the U.S. version by: Lucas Hedges
Richie, who is gay and had a thing for Hector before Connie told him he had raped her, bumps into the man at the pool. In the locker room, he snaps a picture of naked Hector, but Hector sees him and chases him, quickly realizing that Richie is the one who's been sending him threatening text messages. Richie tells Rosie and Gary what Connie told him, and they all go to tell Aisha. She refuses to believe them, and then Connie arrives, denying the whole thing and accusing Richie of making it up out of his obsession with Hector. That night, Richie swallows a bottle of pills, but his mother manages to rush him to the hospital, saving his life.
Images: NBCUniversal; Jeff Riedel/NBC (8)