6 Rad Witchy Women In Honor Of Friday The 13th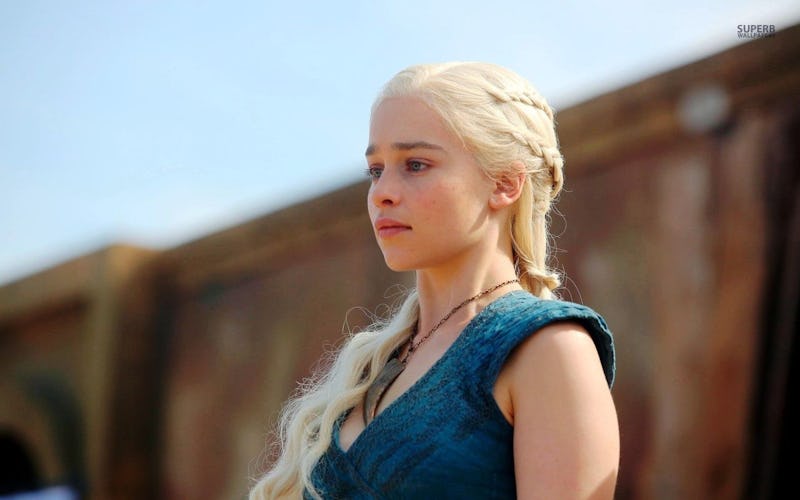 Friday the 13th is a time for creepy happenings, weird superstitions, and other spooky stuff that we typically shelve after Halloween passes. I say we take this opportunity to celebrate our unspoken feminist ancestors — witches. Witches were the first feminists — for centuries, strong, independent women who challenged patriarchal dominance were persecuted relentlessly. From fictional witches to female figures who have a connection with the occult and work in otherworldly ways, these women know how to harness their powers to inspire and transform the world around them.
With the popularity of American Horror Story: Coven, Salem, The Witches of East End, Frozen, and Maleficent, the witch's ascendence in popular culture over the past few years is undeniable. Just as we need feminism more than ever, we need witches as our powerful female role models, too, which might explain their concurrent surge in popularity.
As Friday the 13th is a day associated with unfounded fear — much like the fear of females that has existed since the beginning of time — it's a fitting day to show some love for witchy women who have charted their own courses. Whether in novels, on screen, or IRL, these witchy women broke the restrictive rules that are designed to keep us in our place.
1. Stevie Nicks
Stevie Nicks transformed the music world with her shimmering songs, twirling scarves, and seductive contralto vocals. Her lyrics, style, and pop culture prominence inspired many to speculate about her powers, and guest starring as a witch on American Horror Story: Coven only cemented her enchanting aura.
2. Daenerys Targaryen
Game of Thrones' Mother of Dragons is a hardcore feminist. Not only does she use her gifts (inflammability, dragon-taming, tactical brilliance) to help women, but also men. Her witchy ways have led her to free slaves and build an army to defeat a group of misogynistic oligarchs. Good luck, girl.
3. Elvira
Elvira, Mistress of the Dark (played by Cassandra Peterson) proves you can use bombshell femininity to your advantage, particularly with the help of wise-cracking wit and a spell or two. She is still working her magic over 30 years after she started starring in her own TV show, reigning supreme as a scream queen.
4. Sarah Bailey
While The Craft's Nancy embraced the left-hand path and tried to tear her fellow witches down, Sarah only wanted to use her powers for good. She didn't quite dress the part as well as the others, but outshined everyone in her moments of intense conjuring.
5. Marie Laveau
The life of the voodoo queen of New Orleans is shrouded in mystery and misinformation. Laveau was a free woman of color with a diverse congregation of followers in the notoriously racist South during the 19th Century, which is impressive enough in itself. There have been dozens of books written about her and her influence on "voodoo feminism."
6. Vampira
While TV and film star Vampira was known for her macabre deadpan and impossibly tiny waist, Finnish actress Maila Nurmi who created the character also revealed that she happened to be the daughter of a witch. She spoke of inheriting certain powers of perception from her mother, which no doubt helped make her the icon of dark, fearless femininity that she became.
Images: HBO; Wikipedia (2); Pinterest