Does Anna Kendrick Sing Live In 'Last Five Years'?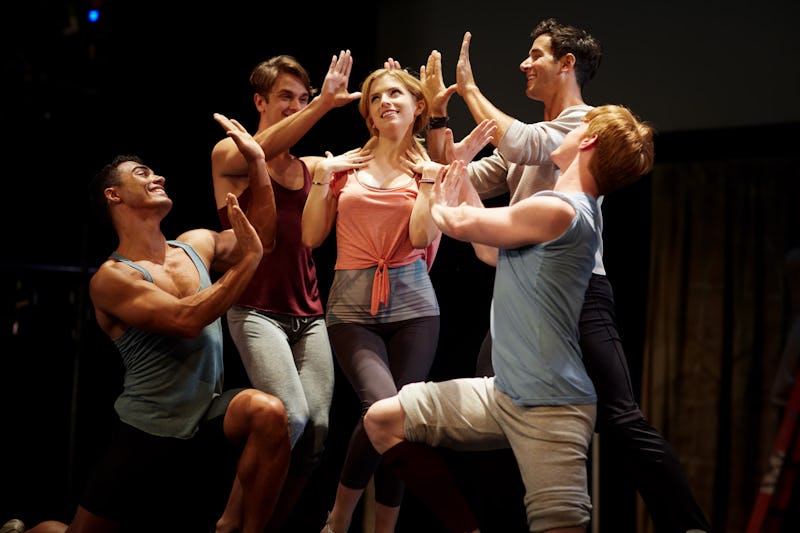 It's been a whirlwind year of musicals for Anna Kendrick, and her most recent one is The Last Five Years , an incredible adaptation of the cult-hit, off-Broadway show from 2002. It is also her most impressive because there are only two characters in the entire musical: Cathy (Kendrick) and Jamie (played by Newsies and Smash alum Jeremy Jordan). The show explores their five-year relationship through two different perspectives and timelines: hers, from the end to the beginning, and his from their happy start to their sad parting of ways. The entire film is done through singing, with barely any dialogue that doesn't at least have a slight sing-song nature to it, and was filmed in a short three weeks on location in New York City. With that intensity, you'd assume that they were just singing along to tracks, but no, no — both Kendrick and Jordan sang live for almost every song.
Just like how Les Miserables recorded their tracks live, almost every song was done that way for The Last Five Years. "Any time we were indoors, we were singing live," Kendrick told Vulture. "The music for The Last Five Years is like running a 26-mile marathon, and singing Sondheim [in Into the Woods] is like ballroom-dancing up Everest," she explained of the differences between her two huge movie musicals. Jordan also told Glamour that they were able to have fun during their short shoot because of singing live instead of all in studio, even if they were constantly interrupted by people watching them belt songs on the streets of NYC. "I don't think you could ever do this movie lip-synching ... there's nowhere to explore and play. You get to have fun with it when you sing live."