5 Kickstarter Projects For Women You Should Know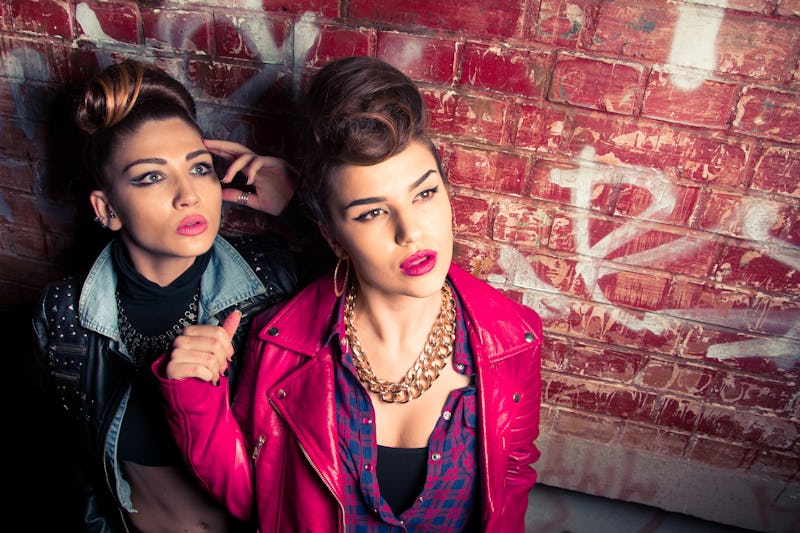 Crowd funding is pretty hype at the moment, and I think it is fantastic that it has grown to be so popular. I love the idea of spending my money in a positive way, by shopping local or supporting young new businesses. And I love buying things on crowd funding sites, because by the time they arrive on my doorstep months later, I've forgotten I ever ordered them — and it's like getting a free gift! Crowd funding makes it so that passionate people are able to follow their dreams and allows ethical work practices to exist and grow — a win win for everyone! So I've chosen five of my favorite projects on Kickstarter (currently on site) so you don't miss out!
Ultimately, I'm looking at projects aimed at women — but ones that do so in a positive, empowering way. I can't stand girls' products that are just a shrink and pink versions of mens' products (think razors). Why does the pink plague personally bother me so much? First of all, I don't like being told what to do! Secondly, this wave of pink products, especially for young girls, is accompanied by an "ideal image" of "dainty and delicate"; soft and sweet — and it is an image that does not match my personality.
I have always known that I am not elegant or "lady-like," and I usually get the feeling that I am not behaving in the way I "should," — that how I see myself (the person I know to be me) is not acceptable. I love wearing dresses and red lipstick but high heels are a wobbly step too far. I love getting dolled up and feeling pretty, but I draw the line at beauty norms that cause physical pain. I want the next generation of girls to grow up believing in themselves and not torturing their bodies whilst trying to fit into boxes. I am not saying that girls may not wear or love pink: I am saying they should wear whatever they like.
Now that the monologue is complete, back to the aforementioned Kickstarter projects — projects that can make a difference in the marketing of women's products as we move forward, and influence the generations of young girls to come:
1. PRINCESS AWESOME: DRESSES FOR OUR FUTURE FEMALE SCIENTISTS
Why are dinosaurs and pirates only featured on boys' clothes? This excellent project aims to make fun, interesting clothes for little ladies who are fascinated by more than ponies. I am not alone in my admiration of this venture, as Princess Awesome has already achieved more than 300 percent of its funding goal and has been featured on Hello Giggles. Bustle's own Sara Tan had a close look at the project, as well.
2. SOCIETY NINE: THE BRAND FOR BADASS WOMEN
This project reminds me of the song that goes, "Anything you can do I can do better," and it is about respecting women who want to box by designing products according to the size and needs of these fierce ladies.
3. TEMPLE FLOWER: VIBRANT ACTIVEWEAR AND YOGA APPAREL
I love colors (I think I may have mentioned that once or twice before), and if you were to ask anyone about my clothing style, they would say "colorful." (I am not always sure if everyone means that as a compliment but I'm going to believe they do.) I also love yoga as it makes me mellow. However, what doesn't make me mellow is when I went to buy yoga leggings and had to choose between grey, black and pink.
I love these designs from Temple Flower! Forget hide, cover and conceal! Forget beige, grey and black! Have fun, be happy and enjoy the beautiful things in life. Make people smile when they see you and realize that they are not laughing at you, but that you have given them the joyful feeling by bringing color into their lives.
4. LEAK FREE: THOUGHTS YOU HAVE ON YOUR PERIOD
These super absorbent, washable panties mean you never have to worry about a surprise visit from mother nature ruining your favorite white dress or bedsheets. Using these undies also means you are not contributing to the awful landfill situation caused by disposable pads. More good news: For every one you buy, Leak Free donates a pair to girls who miss school due to lack of proper menstrual sanitation. Oh, and did I mention they are really pretty?
5. AQUADUAL CONVERTABLE SWIMWEAR
I don't know about you but I can never choose what to wear. And then I go out into the world and think, "Damn, I should have worn that other thing." This fantastic swimwear idea means that if you go to the beach in your one-piece and bump into someone you want to impress, you can change it into a bikini and show off those curves! The same goes the other way around: If you're sunbathing and your boss shows up, you instantly have some extra coverage when needed.
Images: Fotolia; Kickstarter