Um, Hi, Kristen's Hot Trainer On 'Vanderpump'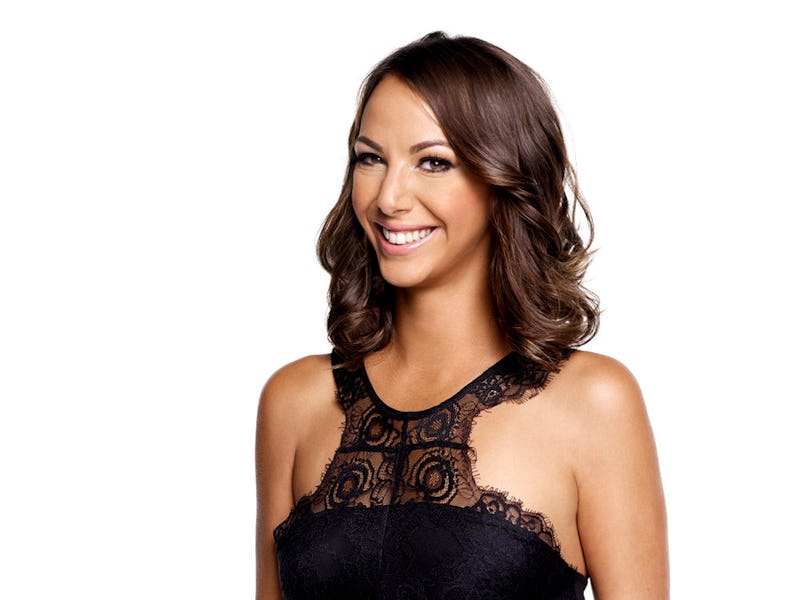 It's the show that keeps on giving... giving us lots of drama, yelling, and drinking, that is. Bravo's Vanderpump Rules never disappoints, especially when it comes to delivering fans all kinds of excitement with every episode. Add to that the fact that we're always being introduced to new characters —er, real people — which brings even more ridiculously dramatic moments. Case and point: Kristen Doute's bearded trainer, Trevor Wayne, who's appeared a few times this season, but who became more of a focus during Doute and James' fight at Scheana's wedding.
Besides knowing Wayne has a massive beard — which is basically it's own entity — we know that Wayne was at Scheana's wedding because anyone and everyone who appears on Vanderpump Rules seems to be invited, but as a fan of well-groomed beards I opted to dig a little deeper. (How could I not?) Wayne's Instagram is filled with selfies, thoughtful poses, and lots of tats. How very L.A. of him.
But I'm not here just for the physical stuff, guys. You can learn a lot about a guy from his Instagram (at least all the things that he wants you to know about, anyway); it never lets us down when it comes to stalking... I mean learning about others.
He Might Know Jared Leto
It looks like Wayne knows Leto, based on this photo. However, he could be pulling that age-old Instagram move of running into a celeb on the street, asking for a picture, and playing it off like a BFF moment. Whatever the case, I have no doubt that the two bonded over their beards. A+, dudes.
He's All About The Fitness
Duh. He's a trainer. As you can see in the photo above, he's a certified Muay Thai & Martial Arts instructor with "over 23 years of experience in the martial art of Soo Bahk Do and Muay Thai Boxing." So is that how Kristen maintains her tall glass of water figure?
He Does "Blue Steel" From Time To Time
Wayne channels his inner Derek Zoolander here and there because he also models. Dude's Instagram is filled with all types of modeling photos that would put the fear in Zoolander and Hansel.
He Has A Really Cute Dog
GIMME.
He's Unrecognizable Without That Beard
#RIPBeard.
Here's hoping we get to see more of Wayne and his beard on Vanderpump Rules. If not, I'd settle for a cameo from that dog of his.
Images: Tommy Garcia/Bravo