Where Have You Seen 'OUAT's Ursula Before?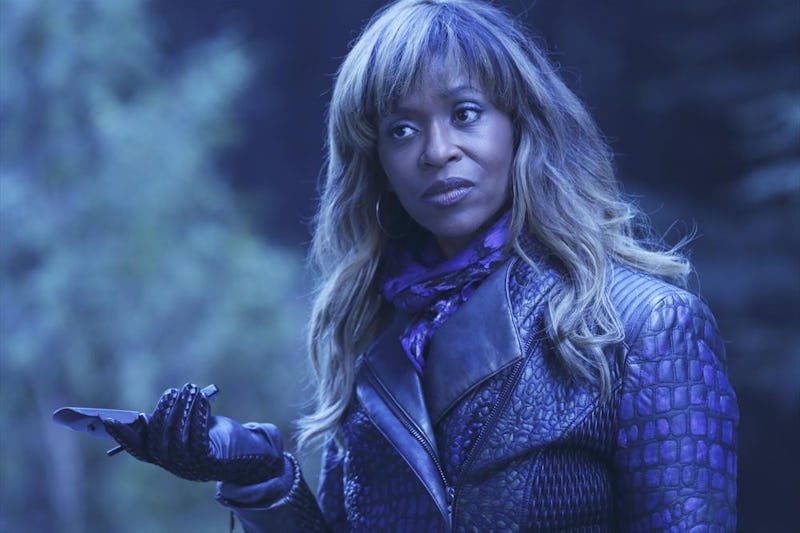 Her waves obey her every whim — at least, that's what she thought in The Little Mermaid. Ursula is going to make a splash when she arrives in Storybrooke during Once Upon a Time 's March 1 return. In a tour de force of pure evil, Gold, Ursula, and Cruella will join together to bring some serious shade to OUAT. In Season 3, Yvette Nicole Brown voiced the self-proclaimed "witch," but on Once Upon a Time Season 4 , Merrin Dungey will play Ursula — everyone's favorite large water antagonist. So where do we know Dungey from?
Dungey has an impressive resumé, which can be summed up by saying that she's been in a little bit of everything. This is why IMDB needs an "Oh, that's where I know you from" button because you'll probably be surprised at how many of your favorite shows Dungey has been in during her 20 year career in the business. The California-native has been in comedies and dramas, showing her range and her ability to nail the character of Ursula (because Ursula may be evil, but she's sassy too). The combination of roles that Dungey has played thus far have perfectly paved the way to her Ursula arc on OUAT, so let's give them a little limelight, shall we?
Summerland
At the time, this show was the best thing to ever happen to '90s babies because it brought together Jesse McCartney — who not only understood my "beautiful soul" but also what it was like to have thick eyebrows before it became "a thing" — and Aunt Becky from Full House (Lori Loughlin). But, hindsight, it also starred Dungey, who played Aunt Becky's — sorry, Ava's — business partner and best friend.
Alias
Dungey played Francie on Alias before she became a Allison, a doppelgänger of Francie. Allison was straight up bad and wanted to kill Sydney Bristow — how could you kill those dimples? — but Will ended up exacting revenge for Francie's death and killed Allison before any more damage could be done (I see you, Bradley Cooper).
The King of Queens
As someone who will never speak an ill-word of The King of Queens, I was thrilled to see Kelly Palmer was going to be playing Ursula on OUAT. On the show, Kelly was a character that allowed other characters to be really funny, but I won't hold that against her — she had her moments.
Chasing Life
Dungey also played Dr. Susan Hamburg on ABC Family's new series Chasing Life. Hamburg brought a lot of feistiness to the oncology ward along with her number one goal to kill cancer.
Images: Jack Rowand/ABC, Giphy (4)