Which Spice Girls Solo Song Is The Best?
When the Spice Girls hung up their platform shoes and closed the door on the group a decade and a half ago, another door opened. Er, technically, five doors opened: After Ginger quit in 1998 and the rest of the Spice Girls went on hiatus in 2000, every member of the highest selling female group of all time embarked on solo career journeys. Some stuck with making pop music, some moved on to other endeavors, but all five released excellent songs.
While I was wolfing down a bowl of Honey Nut Chex this morning, my iTunes library shuffled on over to "Lift Me Up". An idea struck: It'd be a fun challenge to determine which Spice Girl has the best single! I could nominate the best solo song by each member, and then I could rank those five songs! It'd be a blast!
As I listened to one wonderful piece of music after another, I realized it wasn't a fun challenge. It was a brutal challenge. Why? Because selecting only ONE Melanie Chisholm song, only ONE Emma Bunton song, only ONE, Melanie Brown song, only ONE Geri Halliwell Song, and only ONE Victoria Beckham song is not easy. I was overwhelmed by all of the terrific options.
And then, to make matters worse, I made myself rank the songs. I made myself rank the songs I struggled to choose in the first place. I must be some sort of masochist.
Anyway, I did it. Here are the results.
#5: "We're Not Gonna Sleep Tonight" by Emma Bunton
Out of all of Baby Spice's solo stuff, this is without a doubt my favorite. It's such a delightful pop ditty. So, why'd it wind up in last place? OK, what I'm about to say might be blasphemous, but it is what it is: As fun as "We're Not Gonna Sleep Tonight" is, it doesn't really go anywhere.
#4: "I Want You Back" by Mel B. feat. Missy Elliott
Now THIS is what I call a collaboration. The first 21 seconds have me sweatin' . Alas, my sweat glands chill out as the song progresses. Don't get me wrong, I effing love this jam, but it hits its peak at the top. (There I go blaspheming again.)
#3: "Let Your Head Go" by Victoria Beckham
Vicky Bex serves up some Kylie Minogue realness with "Let Your Head Go". And that is only a good thing. If I was a pop star, I would try to channel Queen Kylie in everything I did. Also? The music video has me like the praise hands emoji.
#2: "I Turn To You (Hex Hector Radio Mix)" by Melanie C.
Sporty Spice has released six solo albums. SIX. There are lots of bangers to choose from. I was torn between three of Mel C.'s songs, but I ultimately went with an oldie but a goodie. "I Turn To You" appears on her debut solo album, and it has brought the party since 1999.
#1: "Bag It Up" by Geri Halliwell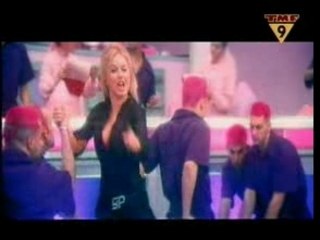 If someone tells you Ginger's first solo album, Schizophonic, is not a must-purchase, you tell that person to get their mitts on some wax ear candles. Obviously, that person's ears are clogged with gunk and he/she can't appreciate the magic that is Schizophonic. My favorite song from the album is "Bag It Up", no question. Geri purring through the verses? Get outta here. That punchy chorus? GET OUTTA HERE. The tongue-in-cheek track and the tongue-in-cheek music video cannot be beat. Sorry, other Spices. "Bag It Up" had it in the bag.