Whatever Happened To Kimmy Gibbler?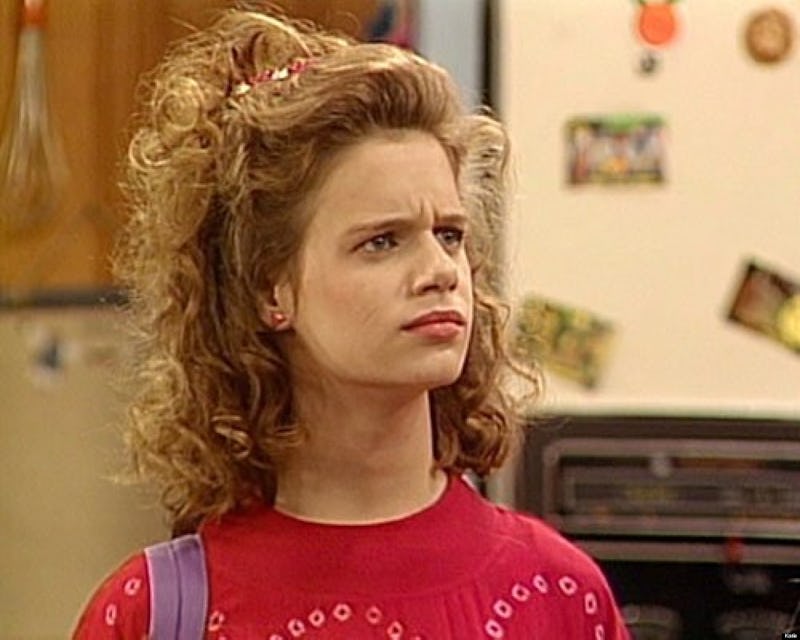 I grew up watching the Tanner family's wacky mishaps every week on Full House, and as much as I loved the hijinks that DJ, Stephanie, and Michelle put the adults through, the jokes were always better when Kimmy was involved. DJ's best friend and the nosy neighbor next door with the ridiculously stinky socks,was easily one of the series' best characters. Kimmy Gibbler was the comic relief of Full House and potentially the wackiest sitcom character in the TGIF lineup. So what is actress Andrea Barber, who played Kimmy for eight seasons, doing today? You might be surprised to see where this actress ended up. Update: On Tuesday, it was confirmed that Barber will star in Netflix's Full House spinoff Fuller House as Kimmy, alongside Candace Cameron Bure as DJ and Jodie Sweetin as Stephanie.
Unlike Bure, Barber didn't do much acting after Full House ended its eight-season run in 1995. Maybe that's because she did a ton of acting in her youth. Before appearing on Full House, the sitcom star had a recurring role on Days Of Our Lives as Carrie Brady, a part she held from 1982 to 1986. She also appeared on TV shows like St. Elsewhere, Fantasy Island, and The Twilight Zone before landing the part of Kimmy in 1987. During her time on Full House, she even had a guest spot on Growing Pains, which starred Cameron Bure's real-life brother Kirk Cameron.
So why did Barber break from acting after Full House? According to an interview with Mom-O-Logue, she thought that acting was a "cool childhood hobby," but quickly realized her heart wasn't in it when she went on auditions. Instead, she attended college (which she started during her final year on Full House) and eventually graduated with a degree in English from Whittier College, and later got an M.A. from the University of York in England, according to The Huffington Post. After graduating, The Huffington Post also reports that she worked as the assistant to the director of International Programs at Whittier College. Seems like she's a little bit smarter than Kimmy ever was.
In her 2011 Mom-O-Logue interview, Barber, who has two children, identified as a stay-at-home mom and is an avid runner who often posts things about her exercise adventures on Twitter and Instagram. In fact, she recently posted this Instagram photo of her on a run with her TV best friend Cameron Bure.
But Cameron Bure isn't the only fellow Full House star Barber has spent time with. To celebrate the show's 25th anniversary in 2012, almost the entire cast got together. That same year, Barber briefly reprised her role as Kimmy alongside Dave Coulier's Joey Gladstone in a Funny or Die sketch, and then attended his wedding to photographer and producer Melissa Bring last summer, alongside some other cast members. And that's not all.
This past January, Barber posted the following video on Instagram of your favorite Full House stars singing that unforgettable theme song for creator Jeff Franklin's birthday. (No judgement here if you sing along at the top of your lungs.)
Here's what Barber looks like today — I just hope she shares some more Full House reunions soon. Then we can pretend that the show never ended.
Images: ABC (2); Giphy