What Would Cameran Eubanks Wear?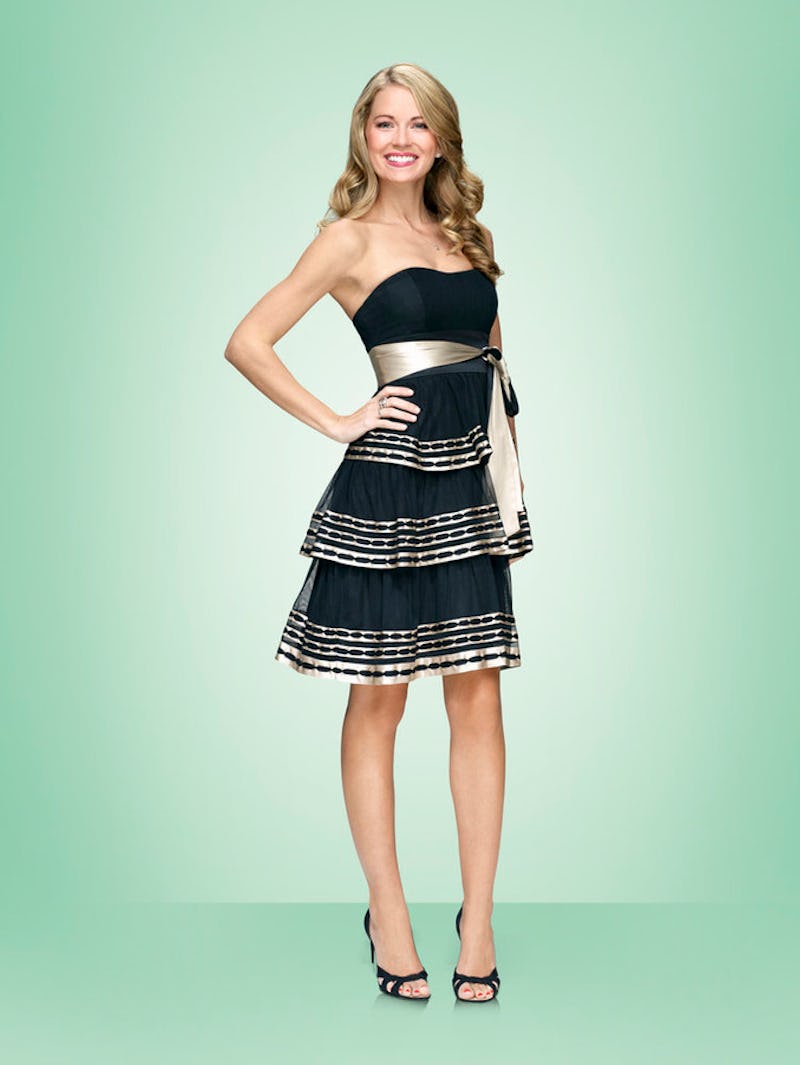 The weather has warmed, my friends — it is officially time to eat burgers on patios, drink beverages on rooftops and exist in a world where not all dresses are accompanied by tights. I will admit it, part of this proclamation of new style inspiration comes from that fact that I am fully invested and obsessed with how to dress like Southern Charm's Cameran — Bravo's original series now in its second glorious season. Basically, I am ready to pack my bags, move to Charleston, become best friends with C. Eubanks (who is clearly the most epic cast member) and work the word y'all into my daily vernacular.
I also find myself fawning over the sweet Southern styling, though — bright colors and Lilly Pulitzer patterns dancing in my head, even as a born and bred Yankee with a tendency toward all black everything. It is possible that, between the sassy one-liners, overt aversion to nearly everything that comes out of Shepard "Shep" Rose's mouth, independent yet Southern attitude and on point outfits for any event, I may just start asking myself, "What would Cameran do?"
Mother Nature, the fight is over and we have fallen back in love with you! So now that everyone is coming out of hibernation and we are, once again, becoming humans who interact with other humans, fresh spring style is a must. I mean, what good is a full social calendar of outdoor activities if we don't have anything to wear? For some, it may feel like it has been so long since donning anything but layered sweaters that warm weather dressing is a concept long forgotten. TBH, we could all use a little outfit inspiration as the seasons change and I say this spring, we take our cues from the South.
So, as we begin to re-evaluate our wardrobe for warmer weather, let's recap the five fashion cornerstones for a Southern Charm inspired spring, Cameran Eubanks style y'all.
1. Bunches Of Brightly Colored Dresses
Whether she's headed out for a day of real estate (we see you bringing in your own bacon, girl) paying a visit to Andy Cohen or attending a dinner party, Cameran has the best, most brightly colored dresses in the Holy City. One can never be overdressed in the South and when in doubt, it's always best to pull out the Lilly Pulitzer. And, in just a few short days, we can all shop Lilly Pulitzer for Target, which totally seems like something Cameran will be venturing out for.
Janice Shift Dress, $188, lillypulitzer.com
Briella Fit & Flare Cap Sleeve Dress, $188, lillypulitzer.com
Meridan Printed Wrap Dress, $178, lillypulitzer.com
2. Pre Labor Day Whites
As long as it is before labor day (there are still rules once you cross the Mason Dixon line, people!) there will always be an event in the South that requires white. Nothing says sweet Southern girl like a white lace eyelet dress, reminiscent of the one Cameran wore to the second christening of Kensington Calhoun Ravenel.
Laundry by Shelli Segal Dress Sleeveless V-Neck Eyelet Fit and Flare, $185, bloomingdales.com
Kensie Sleeveless Eyelet Cotton Fit & Flare Dress, $99, nordstrom.com
3. Girly, Pretty, Casual Combinations
A good Southern girl knows how to both fancy it up and be casually cute — you can't wear a dress fishing, after all! Cameran is usually up for anything — hanging out lakeside with Craig, lunching with Shep at his "unorganized, poorly decorated, motley crew for a staff" bar, The Palace Hotel, or celebrating the 4th of July in the loft she sold Whitney — and her daily activities produce the most laid-back-yet-put-together outfits, a staple for any Southern or Southern-inspired girl. Her casual combination of white bottoms and easy, pop color tops prove it's hard to go wrong with a little prep in your step.
J. Crew 3" Chino Short, $45, jcrew.com
Tommy Hilfiger Classic Chino Short, $55, tommy.com
Citizens of Humanity "Emannuelle" Slim Bootcut Jeans, $178, nordstrom.com
Fitted Boyfriend Oxford Shirt, $50, gap.com
J.Crew Vintage Cotton V-Neck Tee, $30, jcrew.com
J. Crew Perfect Fit V-Neck Tee, $25, jcrew.com
H&M Jersey Tank Top, $6, hm.com
4. Proper Fancy Footwear
A good saddle-colored, heeled summer sandal is a must to pair with your plethora of dresses, while a fancy flip flop is best for all those days of running around town in your preppy white shorts. Versatile and fabulous — that's our favorite Southern Charmer in a nutshell, considering we have learned she gets 90 percent of her shoes at T.J. Maxx and passes off frozen dinners as homemade meals. #lifegoals.
Dolce Vita Nolin Heels, $170, dolcevita.com
Michael Kors Open Toe Sandals- Anya Heel, $105, bloomingdales.com
The Crisscross Frida Sandal, $158, madewell.com
J. Crew Rio Metallic Sandals, $50, jcrew.com
AEO Braided Leather Flip Flop, $25, ae.com
5. Southern Style Shades
Classic yet cool is essentially the Southern Charm motto, so it only makes sense that Cameran's sunglass of choice in the aviator. Whether Maui Jim or Ray Ban, these shades are sophisticated enough to be fancy and Top Gun enough to be a good time. Plus, they hide the inevitable eye rolls that come with Springtime drama — people get crazy when the temperature rises!
Maui Jim Mavericks, $299, mauijim.com
Ray-Ban Aviator Classic, $150, ray-ban.com
Brightly colored dresses, preppy whites and sunglasses with a renewed purpose — springtime, we're coming for you, Southern Charm style. Just remember, when in doubt, simply ask yourself, "What Would Cameran Do?" Happy spring, y'all!