YA Authors Share Their First Ever Fandoms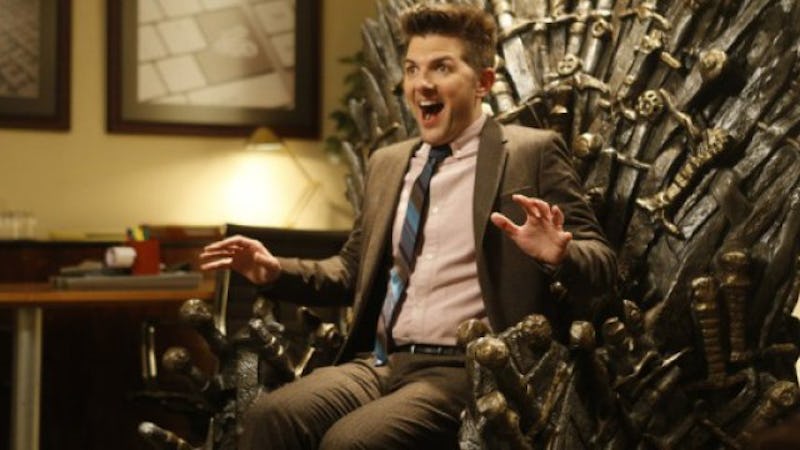 Falling in love with a fictional story is probably the first form of intense love all human beings experience. It happens before we can appreciate the beauty of another human being. It happens before we start really dreaming big and figuring out what we want to be when we grow up. Fandoms make us more open to everything around us. And even famous authors who have created their own fandoms for us to follow started out by being fanboys and fangirls themselves.
It makes sense, doesn't it? Highly creative people are more susceptible to being sucked into a fictional universe because their imaginations are off-the-charts strong. Then they learn what it takes to create a fictional world with complex characters and a unique plot and are inspired to create their own.
At YALL West in Santa Monica (a two-day, killer book festival), famous YA authors led a series of panels wherein they shared their darkest secrets, most intense professional and personal struggles, and most importantly, their very first fandoms. They dressed up as their favorite characters and geeked out with audience members on the best new shows to binge, and even the surprising lengths they went to in order to shout their first fandoms from the rooftops. Here are some of their stories and favorite characters.
On Their Very First Fandom
Gene Luen Yang (Boxers & Saints)
Marvel Comics and Star Wars. And he got the job on Avatar: The Last Airbender for expressing fan rage at the casting of the movie version. Yang made a web comic about he refused to see the movie and after it was posted, an editor at Dark Horse Comics saw it and reached out.
Leigh Bardugo (Shadow And Bone)
She is a HUGE Game of Thrones fan. She read all the books, got knighted by George R.R. Martin, and (FUN FACT) she became friends with David Peterson, the man who created the Dothraki language for the show (he also created the Grounder language for The 100). He used her full name as Dothraki terms as a birthday present.
Margaret Stohl (Beautiful Creatures)
The Darkest Rising series was the first. And she had a major crush on Han Solo. She also had a personal connection to Harrison Ford's lawyer was able to get his phone number. She would prank call him with her friends every day from a pay phone.
Andrea Creamer (The Inventor's Secret)
She loves every single thing Joss Whedon works on and even named her dog, "Joss."
Morgan Rhodes (Falling Kingdoms)
Buffy was her first big fandom. It led to her getting a Buffy tattoo on her hip, she has an Angel puppet, and her cat's name is "Spike."
On Which Fictional Character Of The Opposite Sex They'd Dress Up As
Gene Luen Yang
"Wonder Woman, because it's the easiest way to earn my daughter's love."
Maya Van Wagenen (Popular)
Benedict Cumberbatch's Sherlock Holmes
Leigh Bardugo
David Bowie in Labyrinth
Margaret Stohl
Tony Stark
Andrea Creamer
Captain Reynolds from Firefly
Morgan Rhodes
Darth Vader
On Which Non-Human Fictional Character They'd Dress Up As
Gene Luen Yang
Earth Kindgom from Avatar
Maya Van Wagenen
Spock
Leigh Bardugo
Drogon, the black dragon in Game of Thrones
Margaret Stohl
The Hulk
Andrea Creamer
Unicorn from The Last Unicorn
Morgan Rhodes
Charlotte from Charlotte's Web
Image: NBC; Giphy (3)