'The Voice' Save Isn't Fair to the Bottom Three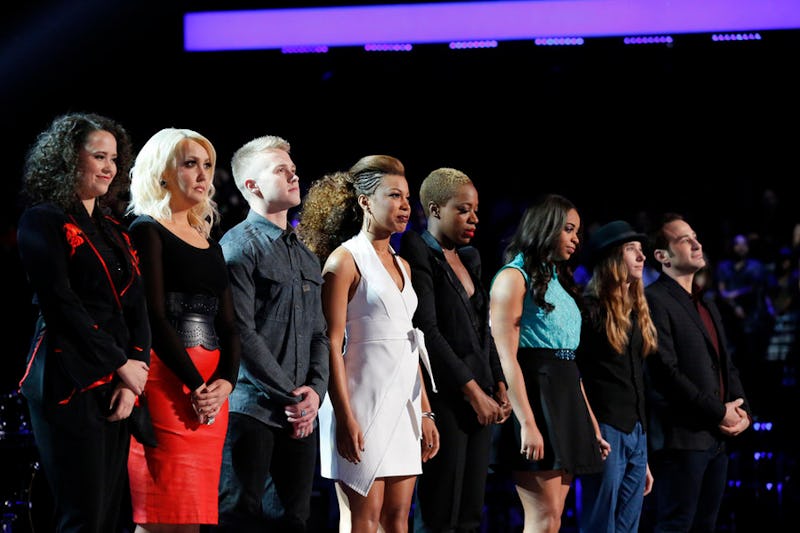 I hate the concept of The Voice save. There is no way all three contestants in the bottom have the same number of votes. Just save everyone the anxiety and get rid of the true bottom two. But no — to add drama and get people tweeting, The Voice must make the bottom three sing for their lives and for America's vote. Tonight those three are Corey Kent White, India Carney, and Hannah Kirby. While it's hard to say goodbye to any of these artists at this point of the game, it is even worse to have to watch them fight for their lives on this show.
The Voice save is simply not fair. Sure, we never find out who of the bottom three actually has the lowest number of votes, but it's not right for that person to stay over someone who clearly earned more votes than them. It's great that they get a second chance, but that chance could take away someone's rightful place. This format ultimately robs the top vote earner of the bottom three of their spot in this game. They only have a 33% chance of staying in the game once they enter "The Voice Save," which aren't very great odds — especially when their real odds are 100% if you look at the original numbers. If they have an off night or just get overcome with nerves (and how could you blame them?), then they could go home.
White, Carney, and Kirby are all insanely talented performers. It really stinks that any of them have to go home, but that's the name of the game. One of the contestants to be eliminated is obvious (sorry, White), but it's a toss up between the girls. We'll never know who is the real winner of the three based off the initial Top 8 results, but one can only hope that that contestant is the one to be saved. It's only fair.
Image: Trae Patton/NBC