We Need A 'Lizzie McGuire' Spinoff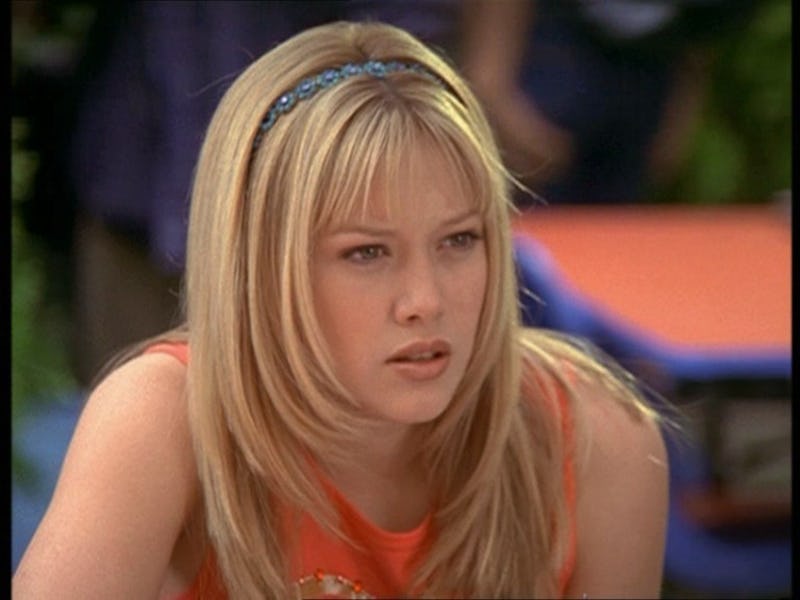 Now that we officially know Full House will get its own Netflix spinoff called Fuller House, I think it's about time we discussed the possibility of bringing back even more beloved shows — like, say, a certain Disney Channel sitcom starring Hilary Duff. Seriously, if there was ever a television show to help you get through the beautifully awkward middle school years, it was Lizzie McGuire . The Disney Channel series starring Duff as the titular character depicted what it was like to go through those in-between years where you're not quite a teenager, but definitely no longer a kid. Lizzie and her friends Gordo and Miranda were our eyes into everything, from buying a bra to getting your heart broken by your first boyfriend to appearing in a music video alongside Aaron Carter. (OK, that last part was pretty specific to Lizzie's life, but the rest was pretty legit.) So, yeah, I think it's safe to say a Lizzie McGuire spinoff is long overdue.
So, why is it that one hasn't happened yet? It's certainly not because the cast hates each other — they were spotted out together at a mini-reunion just weeks ago. Maybe the writers just need some ideas for what fans would like to see regarding Lizzie's modern-day life as an adult woman!
If that's the case, here are some ideas:
Gordo And Lizzie Are Married, Because Obviously
That kiss in Rome (during The Lizzie McGuire Movie, of course!) proved they were meant to be.
Lizzie And Miranda Have A Fashion Line Together
They were clearly the most fashionable girls in school. Just see the above picture — blue patent leather and fuzzy pink scrunchies? Amazing.
Ethan Craft Is A Model
I mean, have you seen what the actor who portrayed Ethan, Clayton Snyder, looks like today? He can totally pull it off. Trust.
Kate Is Still The Worst In The Best Way
She's Lizzie's neighbor (somewhat inexplicably), and is married to Ethan Craft (also somewhat inexplicably). Their wedding was lovely.
Matt Is A Vine Star
The kid made things go viral before we even knew what "going viral" meant — even if it often was at Lizzie's expense.
Lizzie's Dad Has An Etsy Shop
All of his crafts were put to good use in retirement.
Aaron Carter Still Pines Over Lizzie
Whoops, that's just real life.
Images: Disney Channel (3); fyeslizziemcguire/Tumblr (2)