Through Juliette, 'Nashville' Is Raising Awareness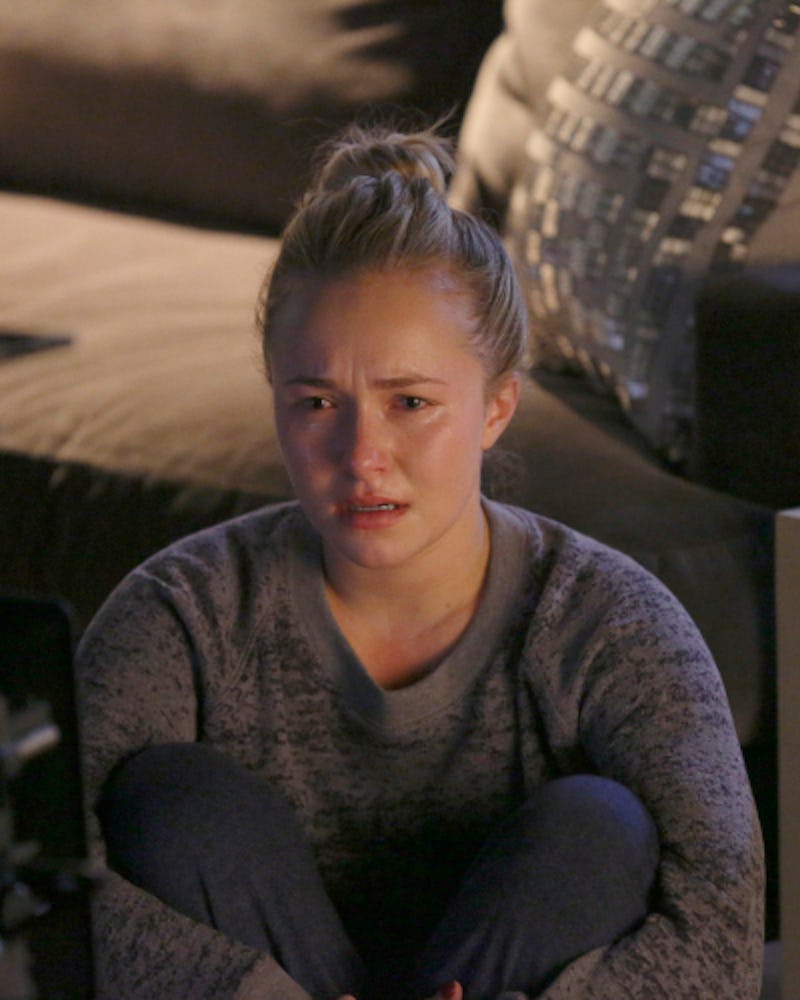 Juliette Barnes has undergone such a steady growth towards happiness and true adulthood on Nashville that it's been really hard to watch her struggle over the past few episodes. Wednesday night's episode offered an explanation for her change in behavior, as it appears that Juliette is suffering from postpartum depression following the birth of her daughter, Cadence. This week on Nashville, the signs became increasingly clear: she's completely detached from her child, has a very short temper, and has thrown herself completely into resurrecting her career to the point where she does not allow herself time to care for Cadence. While irritability and difficulty bonding with one's child are listed as symptoms of postpartum depression by the Mayo Clinic, the "hyperfocus" on career Juliette's doctor cited as evidence is not, though it does relate to her detachment and another symptom: "withdrawal from family and friends." There have been traces of all these signs in the episodes following Cadence's birth and they really came to a head in "Is the Better Part Over."
The climax of Juliette's issues happened after Avery returned home from watching The Exes perform at the Bluebird Café. Juliette said that she would listen to some songs for her new album and take care of Cadence, but instead she called her assistant, Emily, to take care of Cadence while she went to the studio. When Emily arrived, Cadence hadn't been fed or changed for hours. Avery called an intervention with Juliette's team and her doctor, and, man, did it not go well. Juliette denied that she had postpartum depression, became extremely angry, and stormed off to the studio to continue recording her album.
Because I love Juliette so much as a character, I was really hoping to see her begin to work through this, but I recognize that it's not that easy. As I've written before, Nashville is brilliant at approaching women's issues, and postpartum depression is something that's widely suffered (the American Psychological Association estimates that it affects 9 to 16 percent of women after giving birth), but not very widely talked about. As psychiatrist Susan Hatters Friedman, MD told the APA, there's often an unfortunate stigma associated with PPD, due to others' expectations that new mothers should be extremely happy. Of course, that is not always the case, but because of such expectations, as Friedman stated, many women do not report their symptoms.
I hope that watching Juliette's plight will help real women who may be struggling with PPD recognize the symptoms and seek help. Talking about something in a public forum, especially seeing it on television, can really aid some people. Next week's episode of Nashville looks like it will really heighten Juliette's story, and I just hope that we'll see her get the help she needs before the season ends.
Images: ABC/Mark Levine; Giphy