Where Is Carrie From 'Two Of A Kind' Now?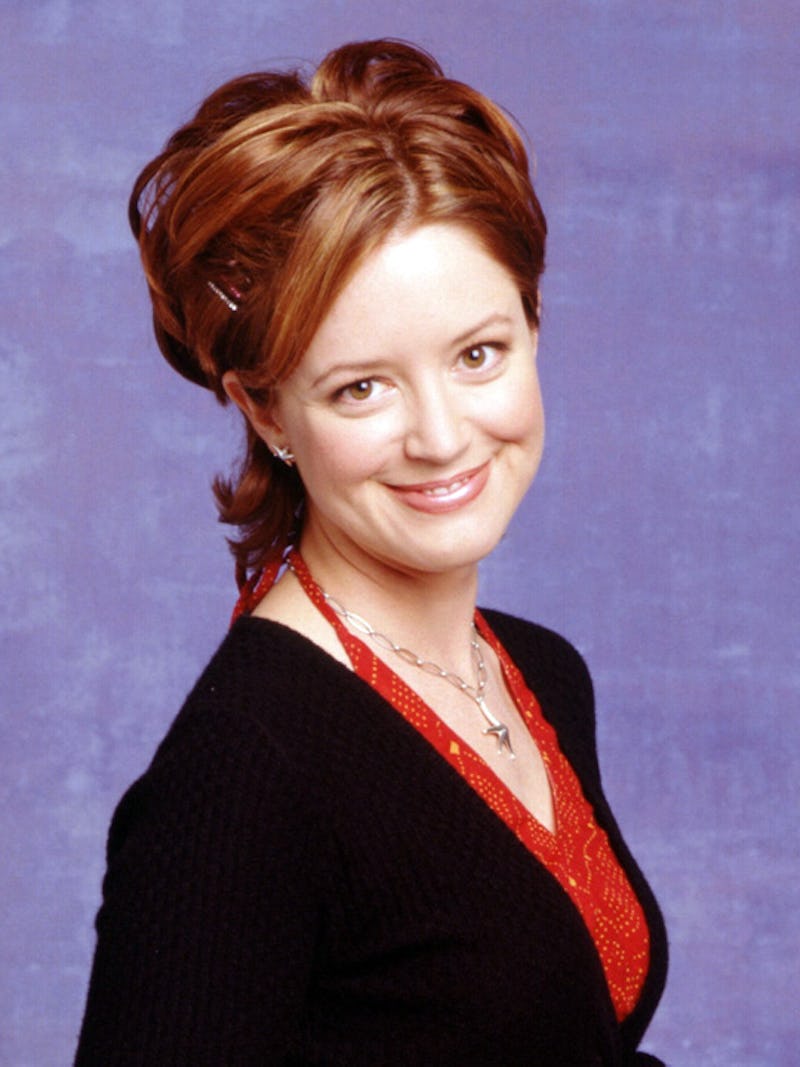 The coolest nannies ever seemingly exist within the TV sitcom universe, and no, I'm not just talking about Fran Fine from The Nanny. I was always so envious of the fictional version of Mary-Kate and Ashley's lives from their short-lived (but oh so memorable) sitcom Two Of A Kind , mostly because they had the coolest babysitter ever. (Reason #2 was Ashley's seemingly endless supply of hair scrunchies, obvs.) Carrie came into the lives of Mary-Kate, Ashley, and their college professor dad Kevin after joining his class following a trip around the world to "find herself." The bubbly, quirky Carrie quickly won the girls over, and it wasn't long before she was winning the heart of her boss/professor, with whom she shared one kiss in what was tragically the series finale. (Don't worry: In the book series sequel, Carrie and Kevin travel around the world together for, err, "research purposes." Suuuure.) Carrie was the coolest, and it's a shame we didn't spend more time with her in more well-deserved seasons of Two Of A Kind.
While we may have seen the last of Carrie after Two Of A Kind ended in 1999, we didn't see the last of the actress who portrayed her, Sally Wheeler. Here's what Wheeler has been up to since the end of her sitcom, and where you might have seen her.
Spin City
Wheeler guest starred on a 2001 episode of this series, which fell during the sitcom's later "Charlie Sheen" years. Wheeler plays Susan, a co-worker of Paul and Stuart whom the guys compete for the affection of. She appears beginning at the 38-second mark in the clip above.
Ed
In 2002 Wheeler appeared on a Season 2 episode of this NBC dramedy, which starred Tom Cavanagh and Modern Family's Julie Bowen. Wheeler appears as a witness in a court case against a doctor at the 32-minute mark.
Lipstick Jungle
Remember that Sex and the City-esque drama that wasn't Cashmere Mafia? Wheeler appeared as a film executive in the Season 2 episode "Chapter Seventeen." You can see her midway through the episode at the 26-minute mark.
Blue Bloods
In 2013, Wheeler made a guest appearance as a doctor in this episode of the CBS series. Check her out right around the 11-minute mark.
This Lyrica Commercial
Wheeler appeared in this fibromyalgia medication commercial which aired in 2015. She still has her amazing red hair! Here's a still that shows what she looks like today.
As for Wheeler's personal life, unfortunately, we don't know that much. It seems that Wheeler isn't a big fan of social media (or is at least particularly private on it) and seemingly hasn't done any recent interviews with the press. Of course, that could always change — now that we know that Wheeler is still very much in "the biz," can we please get Netflix to pick up yet another Mary-Kate and Ashley sitcom spinoff, a la Fuller House? I desperately need to know what happened to Carrie and Kevin.
In the meantime, I'll be reading all 40 Two Of A Kind books to prepare myself, just in case.
Images: ABC; Lyrica