5 Best Vibrators For Top-Shelf Orgasms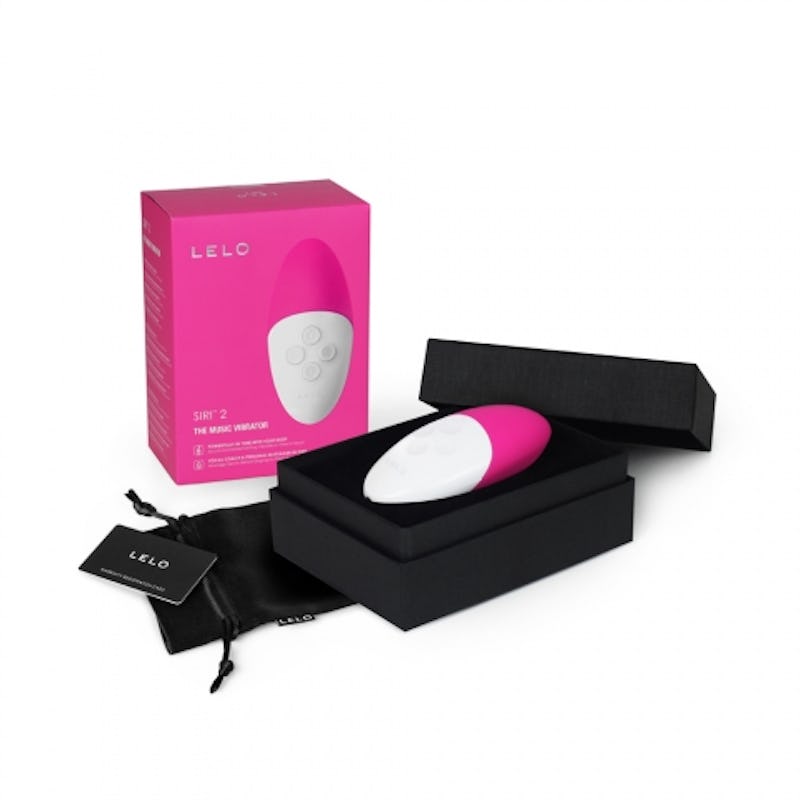 Like a pair of shoes or a car, a vibrator is an investment. And, like those shoes or car, you can buy flimsy flip-flops — or you can invest in something nice. Flip-flops can do the trick for a quick jaunt to the bodega and a beat-up clunker can get you from A to B in a pinch, but if you want to take a long walk or travel in style, you have to spend a little money. The same goes for high-tech sex toys for women. As much as I'd love to recommend a $10 model from some gag gift shop, it's wise to splurge in this arena — we're talking $100 or more. This is not just because it'll feel better, though that's probably true. It has a lot to do with ergonomics, as well as composition.
Silicone is considered the Bugatti of vibrators, because it's easy to clean, conducts vibration well, last a long time, is hypoallergenic and doesn't contain weird chemicals that can leach into your skin. Another factor to consider: Cheaper vibrators often run on batteries, which rack up expenses in the long run. A higher-quality vibe can be charged — some even with a USB plug — which saves money in the long run. If that's not enough, hear this: run-of-the-mill devices often come in garish colors and can be embarrassing to wield solo, much less in the presence of another human being. If you haven't already, it's time to release your janky little battery-operated pocket rocket and get an upgrade. Whether you want to go it alone or with a partner, here are five silicone, rechargeable options if you're in the market for a vibrator par excellence.
1. Lelo Siri 2
Like their earlier Lily model, the Siri 2 is small, discreet and can be used just as easily alone as during sex. This thing packs quite a punch, but is quieter than the Lily. Here's where things get interesting: With sound control, you can set the Siri 2 to vibrate in time with music playing in the same room. For an energetic session, put on some fast-paced hip-hop or bounce; for a time more relaxing and languorous, some R&B would do nicely. A particularly sweet feature of the Siri 2 is that it comes in black and white, not just gaudy pink or purple like many vibrators are. The vibrator comes in a satin storage pouch and arrives in a sleek little black box, making it the perfect little luxe indulgence.
2. Crave Duet
Similar to the Siri 2, the Duet is powerful, quiet and rechargeable. While it doesn't vibrate along to your favorite J Dilla song, it is waterproof, which makes it possible to use it in more varied locations. Shaped like a tuning fork, the Duet creates a powerful kind of "surround-sound" situation with two separate motors. It comes in a leather case. What's more, the latest update includes a turbo mode. Watch out.
3. Swan Wand
Swan's most powerful vibrator is bright pink, which loses it points in my book. But it makes up for its gaudiness with double "PowerBullet" motors, one on either side, which can be separately controlled to operate either in synch or with a different vibration at each end. For more site-specific action, it's also possible to use just one side at a time. It's also fully waterproof.
4. Jimmyjane Form 2
It resembles a tooth, with two motors, one in each flexible "ear," which allow you to "pinch, squeeze, and surround the clitoris in sensation." This waterproof model resembles a rabbit, only smaller. Though it does come in bright pink, it also comes in black, so you have a choice if you don't want something so bright. An added bonus: If you take the Form 2 in the tub, the double motors causes the water to vibrate between the two "ears," creating strong little waves — it may even be possible to have an orgasm without coming in direct contact with the device itself.
5. Hitachi Magic Wand
I would be remiss if I wrote an article about top-notch vibrators without mentioning the Magic Wand, thanks to its latest update. Immortalized by Samantha in Sex and the City, and significantly less expensive than the other options, this somewhat ridiculous model would have been left out of this roundup before this year. Until now, this vibrator was best used alone, thanks to its power cord (it had to be plugged into the wall at all times) and size. Plus, it's not quiet. But a USB-rechargeable, silicone version recently hit the market, which makes it more possible to, uh, share the wealth — and just easier to handle in general.