Women In Comics Are Killing It Right Now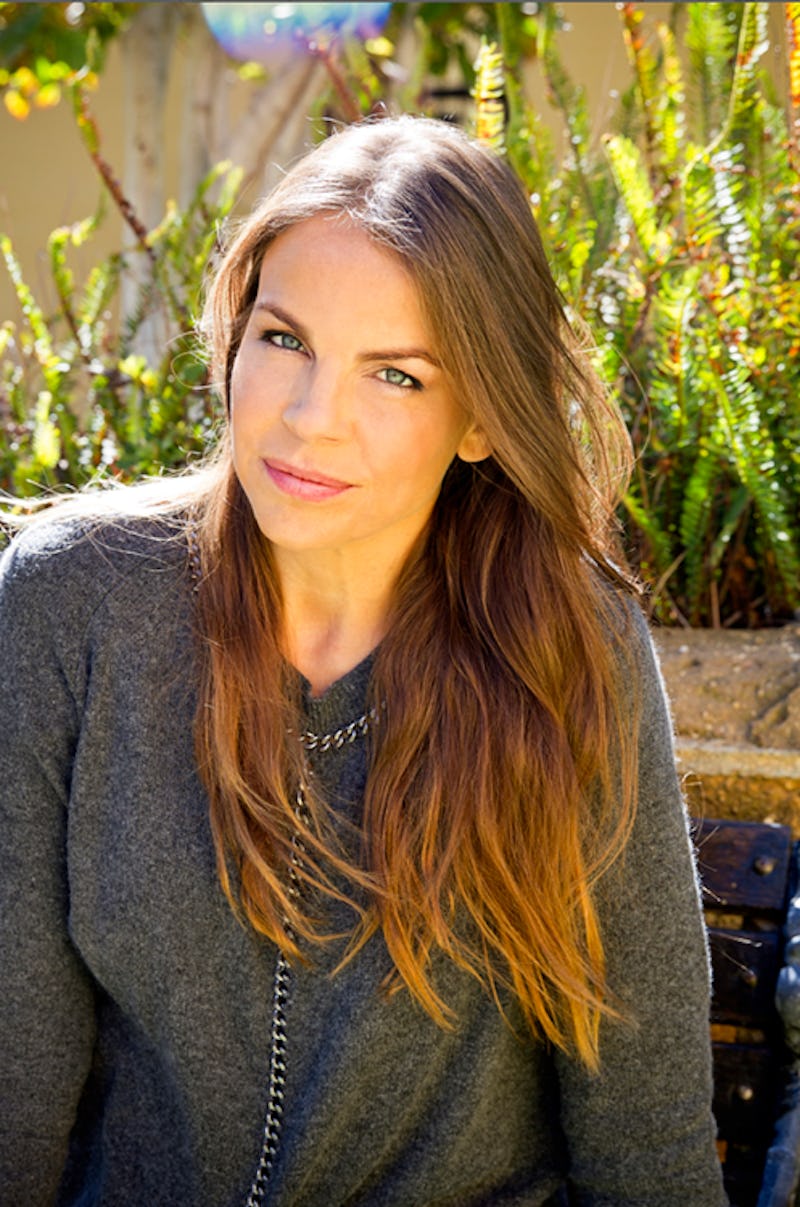 G. Willow Wilson's Ms. Marvel is one of the most buzzed about comics in the last several years. The new female-centered Thor comics are far outselling their male counterparts, despite the noise of its predominately male critics. TV show Agent Carter was renewed for a second season this month, much to the delight of its cult fans. As YA writer and former video game creator Margaret Stohl cheered at her "Women in Marvel" panel at BookCon 2015, "Women in comics are killing it."
This fall, Stohl is joining up with the so-hot-right-now Marvel universe to write a YA novel adaptation of Black Widow's story, called Black Widow:Forever Red. During her panel at New York City's Comic Con for books, Stohl talked about women in comics, on the page, on the screen, and behind the scenes, especially in the massive Marvel universe, where fan following and canon are something to live up to. The women most important in Stohl's life inspired her own direction in writing her female characters and writing characters that young women can get behind: Stohl's three daughters. She quipped, "My daughters are bad butts. I was going to say something else, but this is a Disney panel."
Stohl notes that during her time working on video games like Spiderman and The Fantastic Four, her daughters were the best to do test runs. And now, as she's made her transition to writing, they're her biggest inspiration:
"I write for my daughters, I always have," she said. "And my girls are fencers, they come armed."
In fact, Stohl credits her "nerdy" family for a lot in her life and career. She described her annual family vacation: To the Pokemon World Championships where her husband and daughter compete every year. At the bottom of it she says, "My fandoms are my life."
And there's perhaps no bigger fandom right now than Marvel's Avengers, so Stohl knows intimately just how difficult her task of putting Black Widow, aka Natasha Romanova, on the page would be:
I am consumed by a desperate fear of not doing it right and a passion for giving Natasha Romanova what she deserves... I feel like I'm in charge of Obama's authorized biography and library.
Stohl described the painstaking but rewarding process of "speaking" with Romanova and getting from her how to put the character on the page. "Because writers are crazy, completely crazy," she joked. When asked how she writes herself in and out of the (extensive) canon, she didn't skip a beat, firing back, "That's never a problem," and laughing.
"The great thing about Marvel fans is that you guys are all experts," Stohl said, admitting that this fact can also make her job more difficult and she can encounter some not-so-happy fans. "Video game fans, they can be harsh," she says, alluding to GamerGate.
But Stohl said that getting to tell Black Widow's story was important to her, despite the high pressure:
I'm sort of obsessed with Natasha and justice and what makes someone an avenger ... Im not so much interested in who she's with or not with in the movie, I'm interested in her heart. ...She is having a moment and people arguing about her is a testament to the power of that character and what she means to people.
And by getting her voice out there, both Stohl's and Black Widow's, there's yet another instance of the world of comics opening up to its massive female fan base.
"You don't want to be able to work on only female-driven projects as a woman," Stohl said. "You want to be able to work on anything."
Image: Margaret Stohl/Facebook