5 Stylish Items To Wear For Great Outdoors Month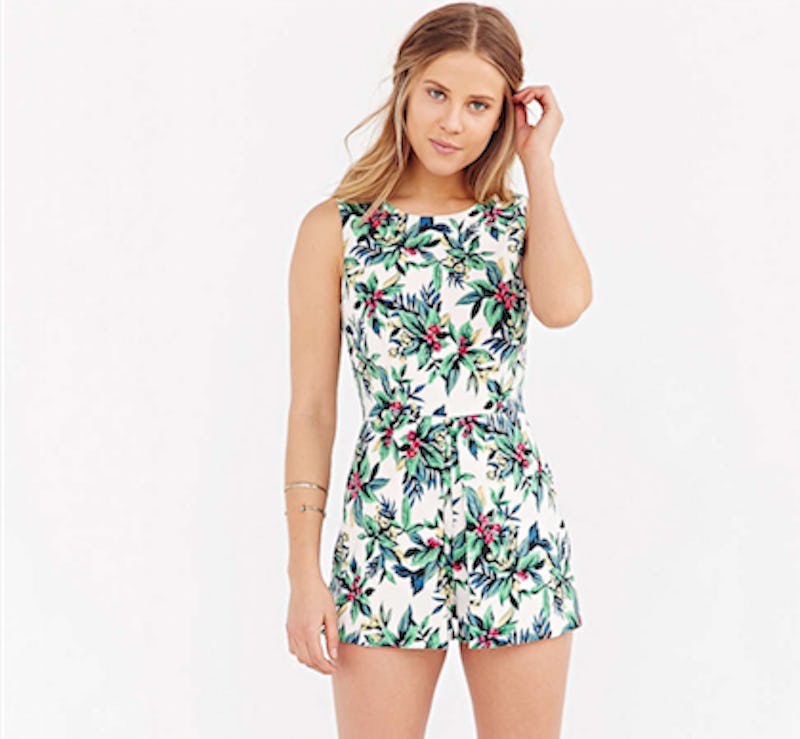 It's Great Outdoors Month in June, and with that comes a million reasons to get outside. But fashionistas have their own way of celebrating nature — in style. Because there's more than one way to get outside, and it doesn't always involve breaking a sweat (although fashionistas aren't always against getting down and dirty — there's a time and a place for everything).
Getting outdoors means something different to everyone. But whether you're used to dressing up or dressing down, there are tons of ways to celebrate. For all my fashionistas out there who cringe at the thought of the great outdoors, or just want to show their appreciation in a subtle, every day sort of way, don't worry! There are oh so many ways to spice up an outfit and show your fashionable love for foliage at the same time.
From patterns to silhouettes, many accessories are already inspired by the great outdoors. Consider them stylish little liaisons between you and nature. Whether or not you choose to make this month about camping trips and fishing lessons, you can still sit back and celebrate in style. You're only one click away from channeling Mother Nature in your daily wardrobe. Well, sort of. Get in on the fun with an outdoorsy print, stunning accessory, or quirky graphic tee that will make all different types of nature lovers stop and stare.
1. Bring on the green
Nothing screams "great outdoors" quite like a nature inspired romper. Wear this to an outdoor barbecue.
(Textured Skort Romper, Urban Outfitters, $69)
2. Add a leafy accessory
Maintain a polished look while still saluting the great outdoors with these leafy-inspired earrings. Great for any occasion, you can celebrate without giving up your personal style.
(Crystal Leaf Ear Climber, Gilt, $39)
3. Explore in a graphic tee
For those fashionistas that are up for the camping challenge, you can sport a tee like this while you're out adventuring.
(Graphic T-Shirt, Etsy, $14.95)
4. Grab a colorful day bag
From backpacks to totes, a great bag is necessary no matter the occasion. This one would be perfect for picnicking.
(Straw Totes Handbag, Target, $29.99)
5. Pose in printed pants
Whether your planning a day at the beach or a stroll in the park, these pants will bring a fashion forward feel to the great outdoors.
(Palm Leaf Print Trouser, Forever 21, $15.90)
Images: Courtesy Brands