9 Style Lessons To Learn From These Cool Sisters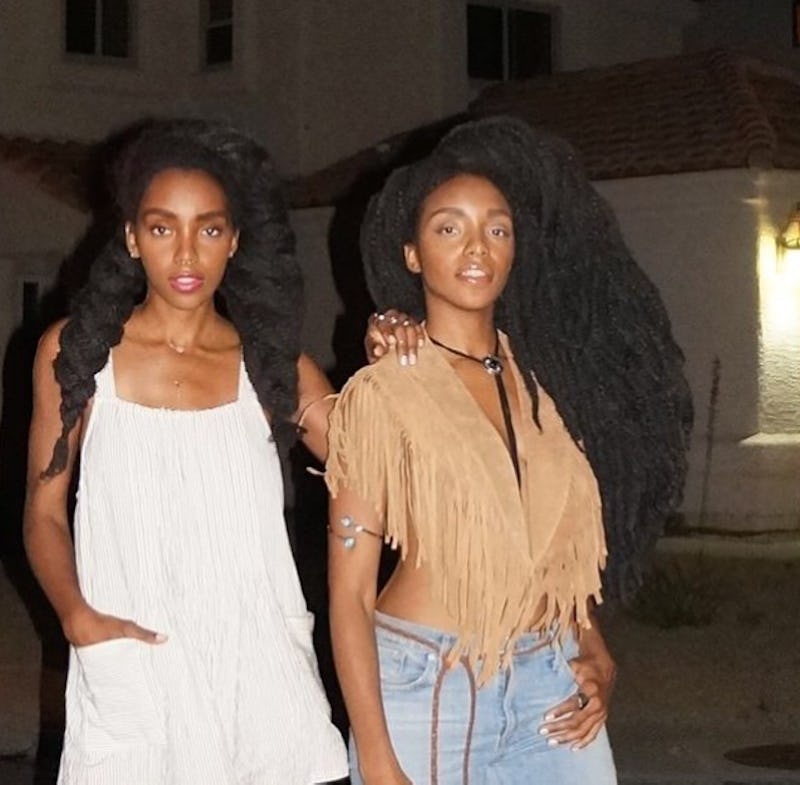 It's not easy being a beauty blogger in a world where beauty ideals are constantly changing, but the Quann sisters are coming out on top. Through their blog, Urban Bush Babes, Cipriana and TK will inspire you to rock your natural beauty. The girls prove that natural hair, fashion, beauty, health, and arts and culture can come together for one magical blog.
Along with Nikisha Brunson, the sisters run a site that uses personal stories and fabulous style to make every woman feel great about themselves. From their "natural dictionary" of hair to their health and beauty section, the girls aren't afraid get personal with their readers. But, according to Cosmopolitan, the Urban Bush Babes overcame natural hair shaming to get to where they are today.
On their site, the women share their personal struggles in order to liberate other women. Brunson explains how she lost her self-identity through bullying, something that leads both Brunson and the Quann sisters to inspire others to feel beautiful in their own skin. Cipriana told Cosmopolitan, "We wanted to create this really supportive, encouraging platform showing women of color in a different light — different from what you might see from mainstream media." Hello, girl crush!
1. Don't Be Afraid To Rock Your Natural 'Do
Au naturale never looked so good!
2. Sometimes Bold Colors Are Necessary
The sisters show how stunning bold colors can be.
3. Matchy-Matchy Looks Great
Some of the best looks come when these sisters choose to coordinate.
But they also look amazing when rocking their own individual looks...
4. Printed Pants Can Brighten Up Any Day
The girl stick to their own personal style, which makes me love them even more.
5. A Leather Jacket Is A Style Staple
How they manage to make floral prints look edgy, I may never know.
6. Don't Shy Away From Hair Accessories
Complete your look while showing off some personal style.
7. A Little Laughter Goes A Long Way
After all, a smile is the best accessory.
8. An Outfit Doesn't Have To Stay In One Era
Sometimes mix-and-match makes the most sense.
9. Confidence Is Key
No matter what you do, do it with confidence.
In conclusion: How fabulous are these ladies?! I'm a little obsessed.
Main Image: tk_wonder/Instgram