Zimmerman Charged With Aggravated Assault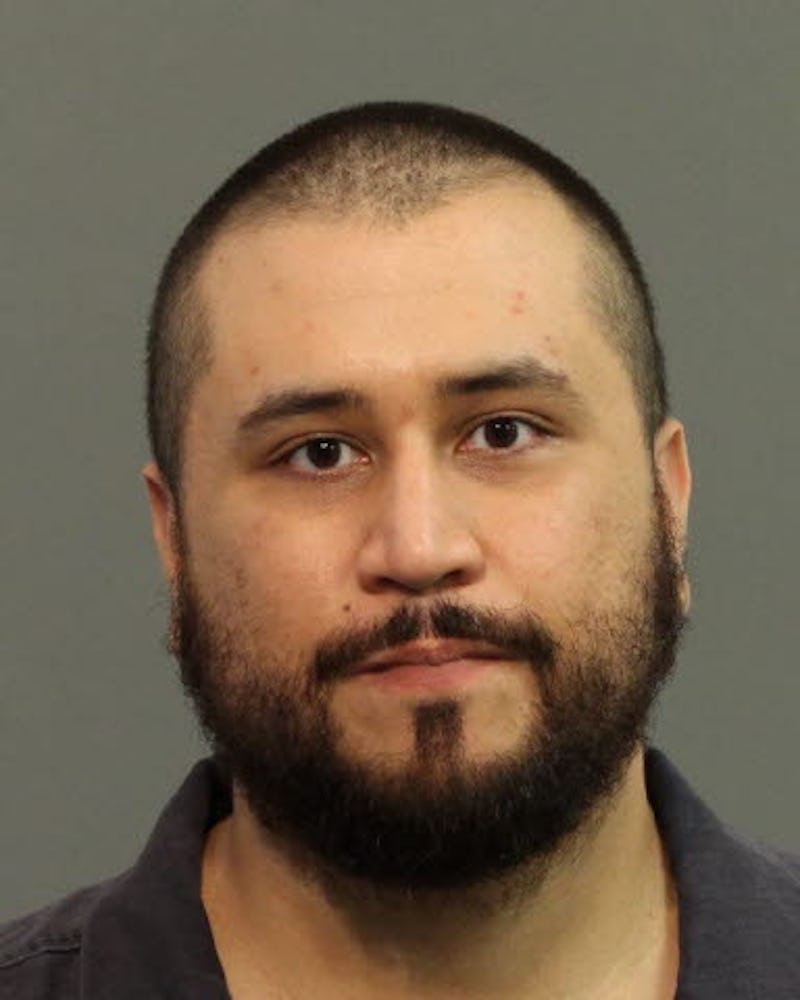 It was business as usual in Florida on Monday as George Zimmerman was arrested and charged for aggravated assault, battery, and criminal mischief in the early afternoon. Local news is reporting that the incident involves Zimmerman, his new girlfriend, and a gun; the Seminole County Sheriff's office confirmed that it occurred at Zimmerman's girlfriend's house, where he'd been living. Additionally, TMZ reports that his girlfriend is pregnant. That would make the charge an automatic felony, which comports with the fact that he's being held without bail. Zimmerman has been booked into the John E. Polk Correctional facility, and a 911 call will be released "as soon as available."
Today's latest arrest comes four days — four! — after police dropped a separate domestic violence charge against Zimmerman that his soon-to-be-ex-wife, Shellie, filed against him in September. That incident, which unfolded just a week after Shellie filed for divorce, had both Zimmermans accusing one another of being the aggressor, with Shellie additionally alleging that George punched her father. He also supposedly smashed an iPad that contained a recording of the incident, but the case was dropped after the crime lab was unable to retrieve the recording from the tablet.
After that, Shellie became disillusioned with her husband, and even started doubting Zimmerman's "not guilty" verdict at the Trayvon Martin trial July. As Bustle reported:
In an interview with The Today Show — which plastered the tasteful caption "Standing Her Ground" at the bottom of the screen — Mrs. Zimmerman explained that since the Martin trial, she's witnessed "drastic" changes in her husband's personality, so much so that she's now unsure whether his story of what happened that night is true.
"After standing by him, he kind of left, and I guess kind of went on a victory tour without me," Shellie told Matt Lauer. "I thought that I was living a life with him and that we were going to kind of rebuild after that, and he had other plans for me."
Lauer then asked her if she still believed George's account of the Martin shooting.
"I'm conflicted on that," she replied.
Zimmerman has been questioned by police multiple times for multiple reasons since his acquittal, including once incident wherein he was stopped for speeding whilst in possession of a handgun. The chief of the Lake Mary Police Department has called him a "Sandy Hook" waiting to happen.