Guy Moonlights As Disney Princesses On Snapchat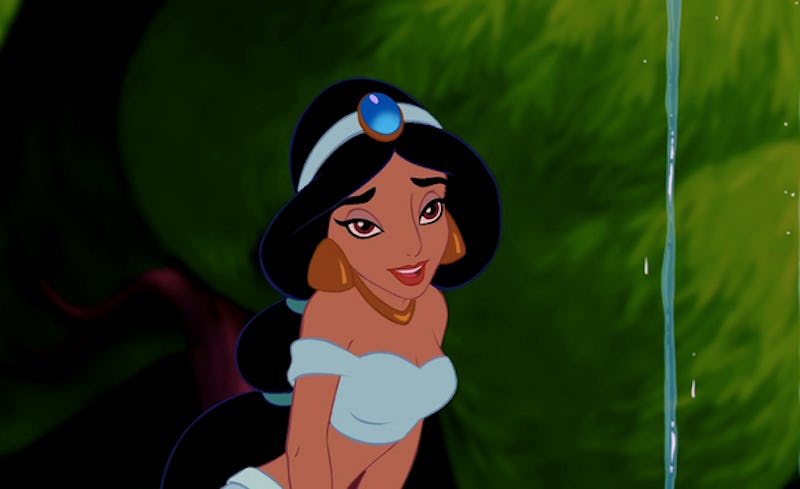 The beauty of Disney princesses is that we will never tire of wrecking all of our childhood illusions of them. Thanks to the internet, I'm possibly more obsessed with Disney princesses than I ever was as a child. We have Disney princesses with real life hair, we have Disney princesses if they had moms, and hell, we even have Disney princesses as velociraptors. Because this is just a gift that keeps on giving, we now have 22-year-old Thom White and his interpretation of Disney princesses on Snapchat. He dispenses the magic on the Snapchat username moochiemane, and trust me, it's worth the follow for these gems.
White, a dancer at University of the Arts in Philadelphia, spends whatever time he has left after crushing it on the dance floor to use the power of Snapchat to send the sassiest Disney princess art this internet has ever seen. He doesn't just recreate the princesses—he becomes them. Using the art tool and captioning the pictures with the inner sass that you never knew your faves desperately needed, he is basically changing the Snapchat world for the better, one princess at a time.
Luckily for us, he has posted some of his magical creations to Twitter, and people have gone nuts for 'em:
It seems he has set off a winning trend, because Twitter user @jasminedeol13 has also thrown a bunch of fun ones into the ring:
Basically 2015 is a beautiful year of Disney princess bastardization, and I wouldn't trade it for the whole world.
Images: Disney; Courtesy of Thom White