Nicole & Baddie Model Badass Biker Style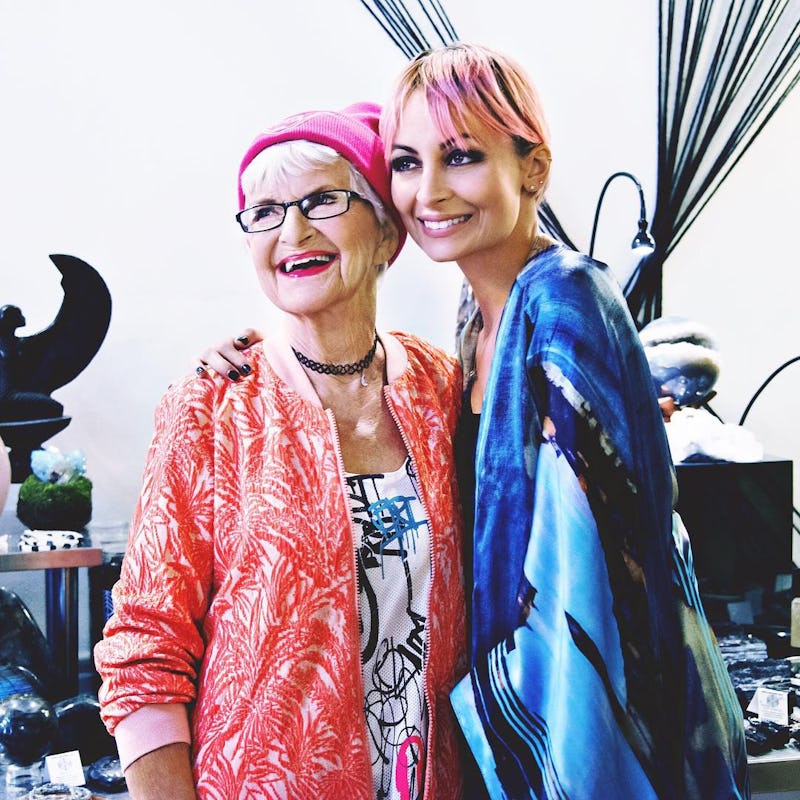 Two heads are definitely better than one, but when Nicole Richie and Baddie Winkle hang out in a biker bar, the result will give you major #BFFGoals. In the Season 2 premiere of her VH1 reality series Candidly Nicole, Richie asked Winkle her secret to staying forever young. Instead of sitting around, sipping green tea and talking about new age crystals, Winkle schooled the former Hollywood party girl about being a badass at her favorite watering hole.
"You'll be fine," Winkle tells Richie as they enter the biker bar. "I'll make a bad bitch out of you." If there is one thing that the 86-year-old fashionista knows, it's staying true to one's self and not caring what others think. It's what has turned Winkle into a social media star, thanks to her eccentric style and wonderful Instagram photos. Last April, Winkle modeled for DimePiece's ad campaign inspired by summer music festivals like Coachella.
"I decided to hang out with Baddie Winkle, a woman well into her '80s with an extreme amount of energy," Richie says in a sneak peek of the episode. "She can help me figure out who I want to be as an old lady." To finish off Richie's transformation into a Baddie-approved badass, Winkle gifted her with a leather biker vest with the nickname "Nikki Fresh" written on the back. The age-defying BFFs then posed with their motorcycles for this epic Twitter photo:
Could these two be more perfect for a reboot of The Simple Life or what? Candidly Nicole with special guest star Baddie Winkle premieres July 29 on VH1.
Image: baddiewinkle/Instagram