Dascha's 'Pixels' Premiere Suit Is Stunning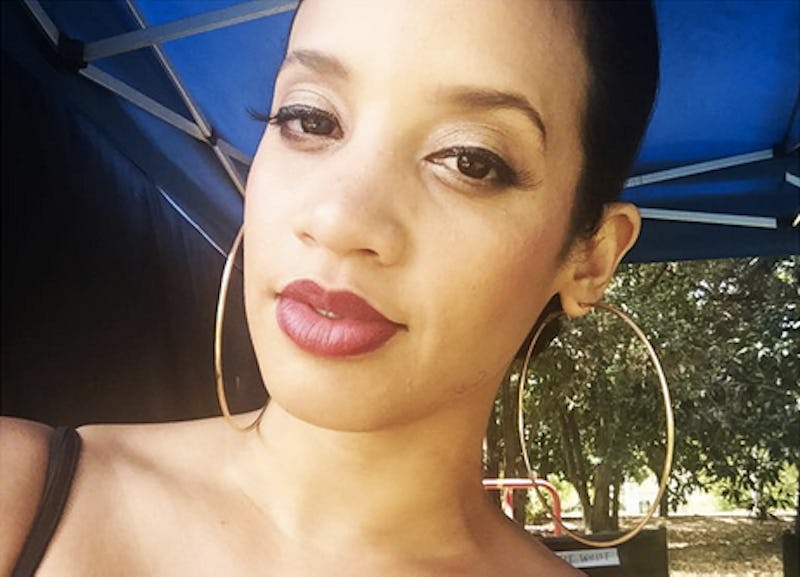 Dascha Polanco wowed us once again at the New York premiere for animated feature film Pixels, but not in the typical premiere gown donned by most celebs. Instead, Dascha Polanco wore a suit (sort of) and showed that you don't have to wear a floor-length gown in order to wow the crowds.
Her outfit combined a black suit jacket with matching long shorts, as well as a satin and lace black top. The all black look was broken up with a gorgeous, detailed embroidered clutch and red pointed (but backless?) heeled boots. With her curly hair pinned off her face, the outfit emphasized her natural beauty and her signature style outside of the realm of what is to be expected at film premieres.
Seeing a plus size women ditch the all too easy option of a flattering gown for a suit, a look often used by thinner women seeking androgynous styles, is awesome. Polanco's personal twist on the look makes it even better! Instead of simply taking a men's suit and throwing it on, her tailored outfit shows off her flawless figure, and the shorts give a summery twist to her entire ensemble. The feminine touches of her silky, lacy top and too-cute boots totally reclaim the suit as her own.
Dascha Polanco consistently refuses to abide by any "rules" for plus size women (you know, the ones we're taught we "should" abide by). And not just that, but her personal style always shines through her Instagram and red carpet looks — from the coolest hair colors to being a major body positive role model, she inspires confidence and self love constantly.
This look in particular breaks so many apparent plus size no-no's — from the shorts to the suit itself — but Polanco carries it with ease. It's not just her beauty and style that help pull off a look this daring, but her confidence too.
Images: Dascha Polanco/Instagram