Britt Nilsson Should Be The Next Bachelorette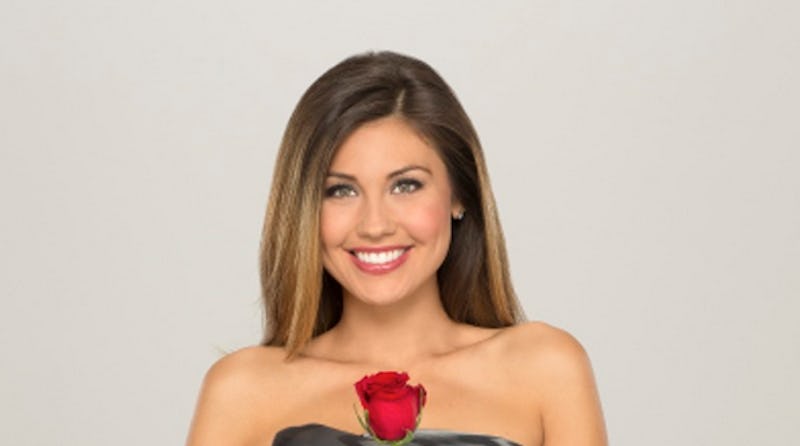 Big news for The Bachelor and The Bachelorette fans: reality star and would-be Bachelorette Britt Nilsson is a single lady. According to Us Weekly, Nilsson broke the news of her split with Brady Toops last Friday. "Yes, it is true," Nilsson posted on Instagram, "@bradytoops and I are no longer together. We had a wonderful, sweet, and life-giving relationship that I appreciated, learned from, and thoroughly enjoyed. Brady is one of the most genuine, godly, encouraging, generous, kind, intelligent, and all-around amazing men on the planet."
The star went on to explain, "We broke up about two months ago, but still remain very close friends. I couldn't be more blessed by who he is as a person--I will forever respect and adore him. We feel that God brought us into each other's lives for a purpose so we continue to support one another in all we do."
Nilsson, who appeared on Season 19 of The Bachelor, met Toops during Season 11 of The Bachelorette, Us Weekly reports. Toops left the show to be with Nilsson after "his competition chose to move on" to Kaitlyn Bristowe. "We communicate candidly & frequently and will remain in each others lives as great friends," Nilsson explained post-breakup. "It was always a beautiful, honest, and valuable relationship, and continues to be."
Being single, though, might actually be good news; now that she's available, Nilsson might have another shot at being the next Bachelorette. Here's why it'd be a great idea:
She's Newly Single
Now that she's too famous for Tinder, Nilsson starring on The Bachelorette could be her next best option for finding love.
She's Ready To Mingle
Form a line, guys.
She's Red Carpet Ready
A prerequisite, naturally.
She's Got The Perfect Hair For The Job
Also a prerequisite, and there'd probably be a clause about it in her contract.
She's Adventurous
Bring on the hot air balloons.
She's Well-Connected
Infiltrating the T-Swift friendship circle = LIFE GOAL.
She's Been On The Bachelor
So she already knows the rules of the game.
She Has Roses To Spare
And she's ready to make it rain.
She's Emotionally Invested
She's serious about finding "The One."
She's Not Afraid To Let Her Feelings Show
Let it out, girl.
She's An Adorable Girlfriend
And she's ready to find true love.
Let's make Britt for The Bachelorette happen.
Want more Bachelorette? Bustle's app provides 24/7 coverage on ALL of the rose-colored ABC franchises. So download the app from iTunes for more articles, GIFs, and memes about this season and beyond. You'll enjoy it for all the right reasons.
Images: movietvtechgeeks/Tumblr (1); Giphy (1);