Who Will Win 'The Bachelorette'?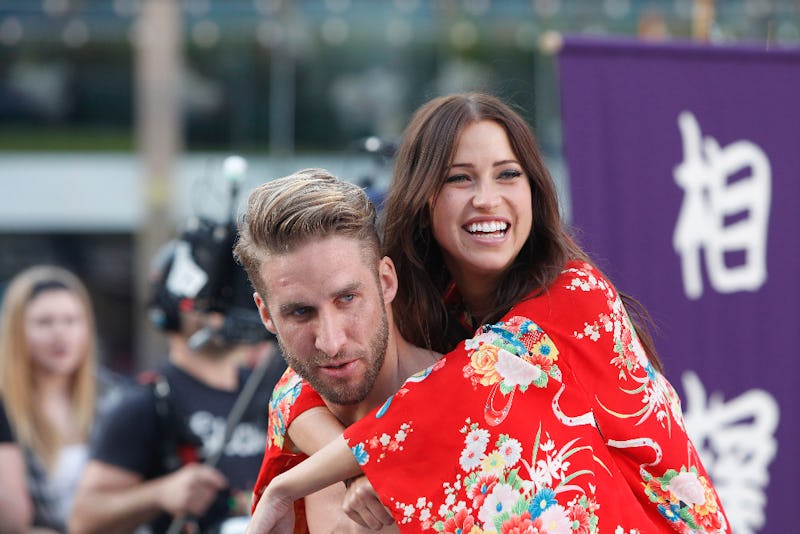 And then there were two. Nick Viall and Shawn Booth are both vying for Kaitlyn's heart and it all comes down to the final episode when Kaitlyn will have to decide which man she wants to marry. So who will win The Bachelorette 2015? Personally, my money is on Shawn B. being crowned The Bachelorette winner. We've seen Kaitlyn and Shawn's chemistry and it has been intense since the moment they laid eyes on each other. Yes, Kaitlyn and Nick have chemistry too, but it doesn't seem like they are on the same level as the other two. Take it from me, Shawn will get the girl.
We've met the families, there have been overnight dates and now it comes down to Kaitlyn Bristowe choosing a man to spend the rest of her life with (or at least the next few months). First, of course, we have to chat with the rest of Kaitlyn's exes at the Men Tell All. Then we get to prepare for the final rose ceremony. Surprisingly this season I have been a Nick Viall fan. I had doubts about him at first, but I think he's proved to be a pretty decent guy over the time he's been back on the show. Even though I like him and I think that he and Kaitlyn are good together, there is something about her and Shawn that's much deeper than her and Nick. That's why I am betting on Shawn as the winner. Feel free to challenge me on it if you want, but I did guess Josh Murray and Whitney Bischoff correctly. Here's why I think Shawn has it in the bag.
1. Their Attraction To Each Other In Undeniable
From the first moment Shawn got out of the limo, it was undeniable that they were super attracted to each other. I don't believe in love at first sight, but their attraction was so obviously there.
2. They Already Act Like They Are A Couple
Shawn and Kaitlyn have had their upsides and downsides this season, but that's what happens when you're in a relationship. When you open up and get comfortable showing your true feelings it's OK to have a disagreement about things, and they have been acting like that from the start.
3. She Already Told Him He's The One
Regardless of whether she should or shouldn't have said it to Shawn that early in the show, or at all in the show, she did say it. She said that she made a mistake saying it, but she never said it wasn't true.
4. She Is Honest With Him
After she slept with Nick she could have kept it to herself or told everyone else in the group what had happened. Instead she only felt the need to come clean and be honest with Shawn. It's because they have a stronger relationship than she had with everyone else.
5. It's Obvious They Are Meant To Be
At this point it seems very clear that they have a stronger connection than she and Nick do. Yes,Kaitlyn and Nick always have a good time together, and they are physically attracted to each other, but you can tell that there is an emotional connection between Shawn and Kaitlyn that her and Nick just don't have at this point. If you're looking for a 2015 Bachelorette winner prediction, my money is on Shawn.
Want more Bachelorette? Bustle's app provides 24/7 coverage on ALL of the rose-colored ABC franchises. So download the app from iTunes for more articles, GIFs, and memes about this season and beyond. You'll enjoy it for all the right reasons.
Images: ABC/Rick Rowell; Giphy (5)