Who Would Play The Characters in 'Clueless' Today?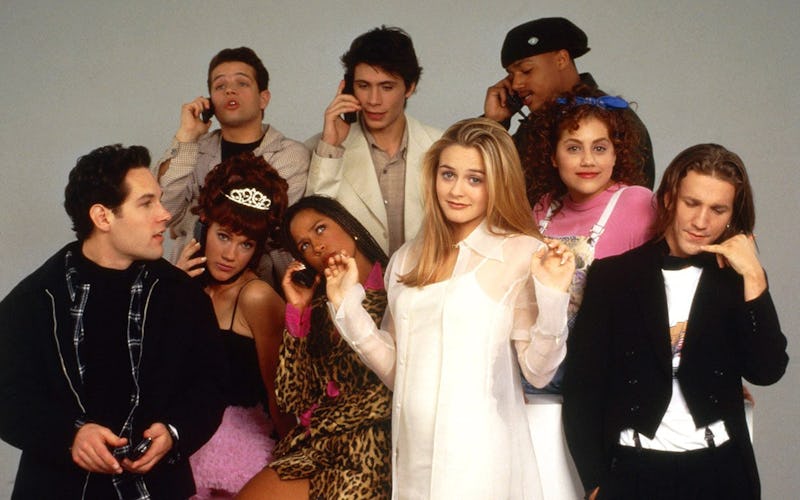 When Clueless was released 20 years ago (yes, you're reading that correctly, even the movie Clueless is too old for high school), it was a pop culture phenomenon that no one saw coming. In 1995, it wasn't very common for studios to make movies about teenagers. Thankfully for us, the film's director was a master at it. Amy Heckerling also happens to be the brain behind Fast Times at Ridgemont High, the 1982 cult classic that too has come to define a generation. From 1995-1999 Clueless was it. Then in 1999 a slew of teen comedies were released including American Pie, She's All That, and 10 Things I Hate About You, proving that Heckerling was really on to something with that whole, "Teenagers want to see themselves on screen" idea. And now we live in the selfie generation.
If Clueless were to be re-imagined for 2015, the flip phones would be replaced with iPhones, the fashion wouldn't be drastically different (since we're still in the '90s renaissance), and most of Amber's shade would be thrown online rather than in P.E. It's hard to imagine anyone else stepping into the platforms of Cher, Dionne, and Tai because they were all portrayed so perfectly by Alicia Silverstone, Stacey Dash, and Brittany Murphy respectively. But let's take a stab at what the cast of Clueless might look like if it was made today:
Cher
Who could rule the hallways of Bronson Alcott High like Alicia Silverstone?
Why Chlöe Grace Moretz, naturally. She's got the spunk to carry the role.
Dionne
It takes an amazing woman to fill this hat...
Which is why I give you Zendaya. We know she would kick ass, take names, and teach Murray a thing or two about the patriarchy.
Tai
Equal parts skater girl and total Betty
Kiersey Clemons, obviously.
Murray
It takes a big man to fill these braces.
Corbin Bleu took on High School Musical, so he can certainly take on Clueless.
Amber
Every high school has a queen bee/mean girl.
And Annasophia Robb would DESTROY you.
Elton
And your modern day prom king/full on Monet would be...
Ansel Elgort. C'mon, he has to play the bad guy at least ONCE.
Christian
The style, the charisma, the '50s and '60s lingo...
Darren Criss! I know he's a little old for the role, but he's just too perfect for it.
Travis
This one is a real head-scratcher.
Alright Harry Styles, it's time to put that hair to use.
Last But Not Least, Josh
Who could EVER be so charming in 2015?
Paul Rudd, of course because he actually hasn't aged a day in 20 years.
Images: Paramoutn Pictures, Giphy (9)